2020: Check out popular trends from a year like no other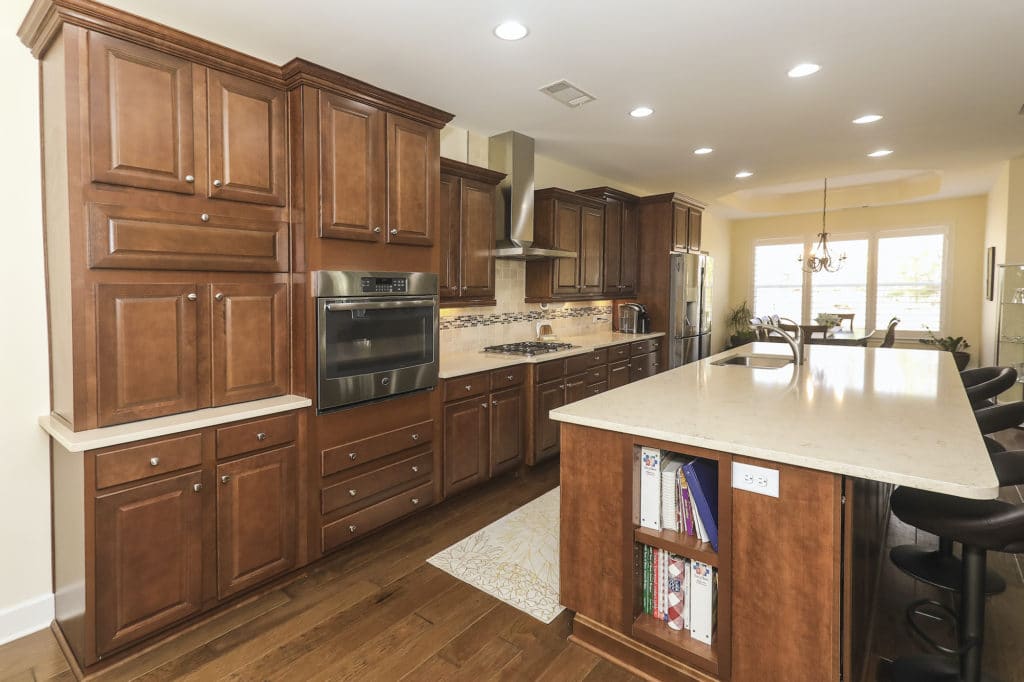 As we wrap up 2020 and all it brought with it, our team wants to take some time to reflect on some of the home remodeling highlights that have gotten us through the year. Now more than ever, our homes have new meaning. Families have weathered storms and done their best to "keep the porch light on."
Whether you took on a remodeling project this past year or you have one on your radar in the near future, below are some of our favorite trends from the year that was, as well as the exciting direction our industry is headed in 2021.
2020 Remodeling Trends
Storage
Making a space fit your functionality is a must, especially in the kitchen. In the past year, we have a seen a rise in homeowners implementing more opportunities for storage. No more having kitchen appliances out and open on the counter; more families are incorporating appliance closets also known as "appliance garages" to stow away the blender, mixer and more. Even by making cabinet drawers bigger, we are better able to remove clutter from your countertops.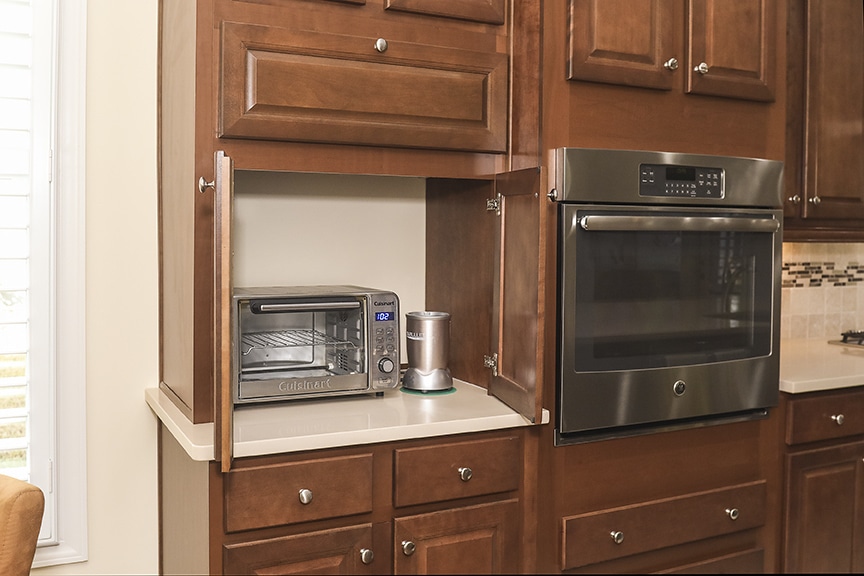 Reclaimed wood
If you are looking for a way to be more sustainable, then utilizing reclaimed wood is a must. Sadly, most of us don't have a stack of old lumber just lying around ready to use in our updated home. Now designers are creating eco-friendly building supplies that mimic the look of reclaimed wood into everything from flooring to décor. We have even seen reclaimed wood (or similar) accent walls that would fit perfectly as a background for your next Zoom meeting.
Wallpaper
We know what you are thinking, wallpaper is so last season. But hear us out, your wardrobe isn't the only thing that has to be fashionable. Wallpaper gives you an affordable opportunity to spice up your home with creative and affordable designs. We can even use wallpaper in your bathroom to give a strong impression of quality stone or marble work without breaking the bank. Small touches of wallpaper give homeowners a chance to express their creativity and style in their home.
Colors
Through this pandemic, some have had a lot of time on their hands, a lot! Homeowners might have found themselves repainting their home, but a lot can go wrong with painting interiors yourself. Whether you need to completely change color schemes, freshen up your current color, or implement the 2020 colors of the year, our team is happy to help. Some of the most popular colors we have seen have an Earth tone presence to help calm and sooth you after a long day. One of the more bold, popular colors for 2020 happened to be navy blue making its mark from accent walls to kitchen cabinets. This color is expected to remain a staple next year, too.
If you are looking to leave 2020 in the dust, then the projected 2021 trends may be for you. We expect to see more uses of global influences, natural wood elements, and even an 80s comeback.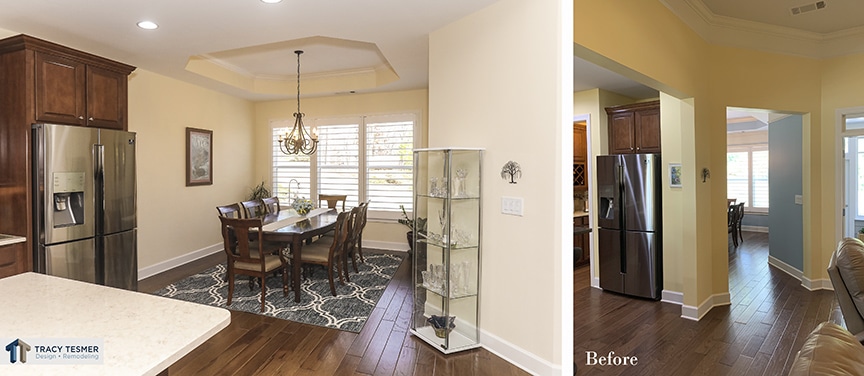 What's ahead in 2021
Going global
If you aren't able to travel the globe and study new cultures, you might as well bring your cultural studies to your home. Going into the next year, we see a strong influence here when it comes to the décor of your home. Industry insiders expect homeowners to incorporate natural wood elements along with big and bold furniture to provide the perfect staycation feel.
Retro?
You heard that right, the 80s are making a comeback in 2021. More uses of angular shapes, glass and stonework will help to transform your home into the perfect mixture of a retro yet modern aesthetic.
Comfort
One of the most exciting things about next year is the design trend of comfort! From clean lines, comfy couches and simple fixtures, relaxation is taking center stage. Our team can make this possible by opening up space for bigger furniture or changing a formal dining area into another more versatile room.
While we can see the light at the end of the tunnel, the way we live (and work!) in our homes has been transformed – so why not make it for the better? Our team is ready to talk more about how to implement the latest trends and transform your house into a home. Contact us today!