2020's difficulties have led to trends in home design, remodeling
As the year 2020 has finally come to a close and we look ahead with hope for a better and brighter 2021, it's time again to look to the trends in home design and remodeling.
A lot of these trends have been brought about by the changes in lifestyle that 2020 caused. With everyone stuck at home for the majority of last year, a lot of people decided to remodel and redesign their existing homes as real estate prices continued to skyrocket.
The biggest trend that 2020 brought about and is expected to retain its popularity throughout the new year is multipurpose, or multi-function rooms. Functionality is key when it comes to redesigning or remodeling any space, but especially for rooms that serve a dual purpose.
Multi-use spaces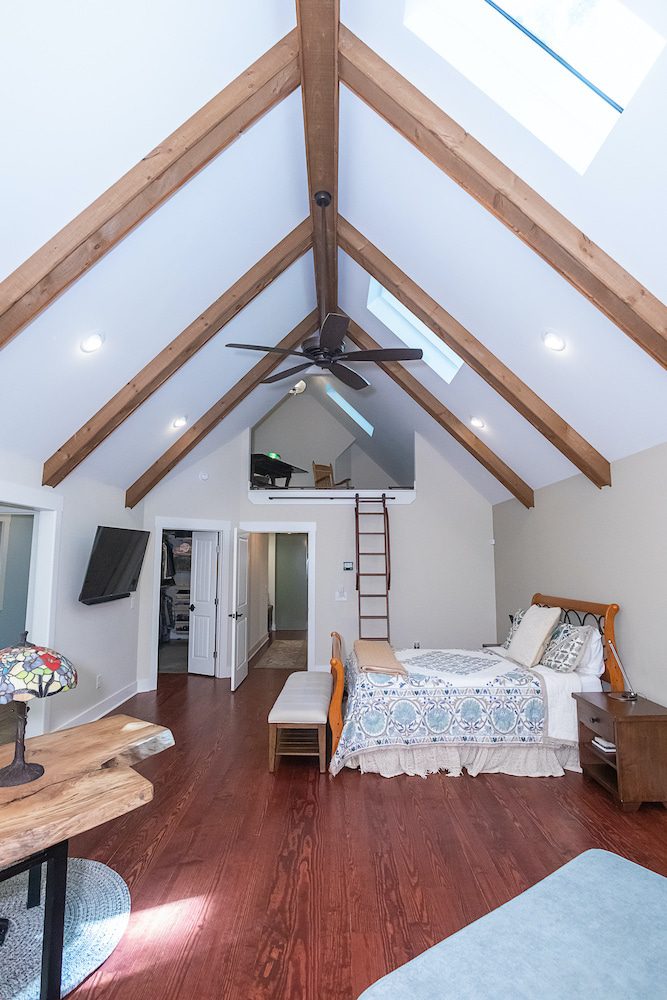 As families have been at home working remotely, learning remotely, and also trying to find a work-life balance through the chaos, it's been as important as ever to have dedicated workspace.
Working at the dining room table or kitchen island may work for some, but for most, there are too many distractions. Converting an area of the home that's infrequently used is a great way to add a dedicated work zone. Maybe your kids have outgrown a playroom or you have some space in a bonus room or guest bedroom.
These rooms could easily be rearranged and redecorated to create a home office, whether for yourself or for kids doing online learning. It would require a little more work and money, but maybe a basement, part of a garage, or attic space may just be holding junk, but could be revamped and finished as an office.
Now is the time to clear the clutter and get creative with the existing space in your home. Maybe you say there's just no room to spare? A deck or patio could be converted to a conditioned space, like a sunroom, that can have many uses, or there's the option of an addition if your lot allows.
Colors
Now to the minor, but just as important, details: color and material trends for 2021. Grays continue to be popular; even one of Pantone's colors of the year is called Ultimate Gray.
The other color of the year, according to Pantone, is called Illuminating, a bright, golden yellow. Yellow is a common thread among other brands' color trends for 2021, as well, including Sherwin Williams and Benjamin Moore. These selections show that we need something bright and uplifting after the past year.
Another trend we're seeing in terms of color is a move back to earth tones. For a long time, cool grays reigned, but now warmer grays are taking over along with brown tones, terracotta, earthy greens, and teals. These warmer tones can have a calming effect, which we all could use right now.
Materials
In terms of materials, wood elements and accents are still very popular. Think stained cabinetry, wooden beams, and wood flooring. Quartz is still the most popular material for countertops due to its durability and color options, but we've been seeing more quartzites and hard marbles, as well. These materials are harder than other natural stones and have beautiful color and marbling. You can really create a custom look with these options.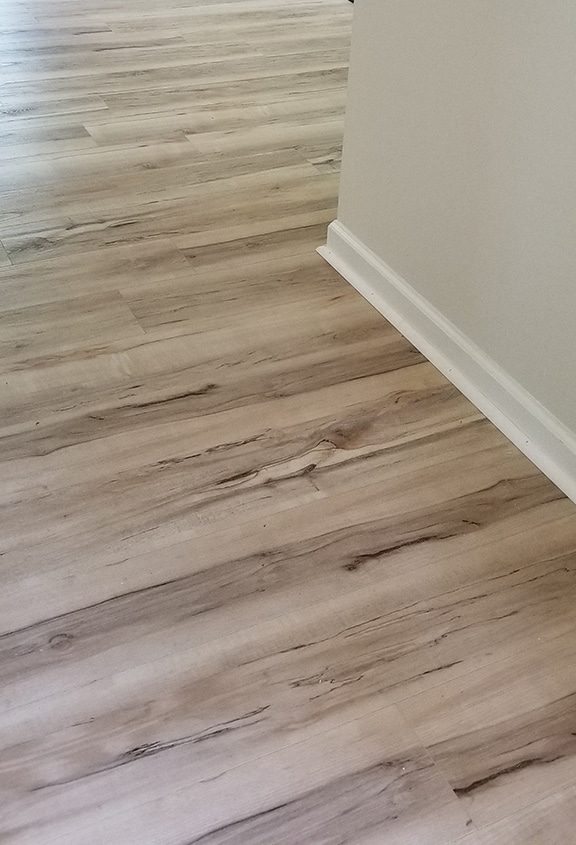 Although natural materials are still popular, we also have seen a surge in Luxury Vinyl Plank, or LVP. This flooring option has the durability of vinyl with the look of wood. If you have kids and/or pets you know the struggle of keeping real hardwood clean and scratch-free. LVP can hold up to pretty much anything you put up against it, including moisture. It's great for bathrooms, laundry rooms, basements, and more. We haven't seen Luxury Vinyl Tile, or LVT, take off quite the same way, as people still prefer porcelain when it comes to tile.
Of course, Age-in-Place design is one of the top requests we receive when it comes to remodeling and design, but we'll get into that more in a later post.
Following trends is fun, but don't go overboard when it comes to incorporating trends, else your home will run the risk of looking too "trendy." Fortunately, a lot of the elements we expect to take over in 2021 are natural, classic materials that can be incorporated in a timeless way.
Above all else, making your home functional and comfortable so that it works for your style and lifestyle is always on trend. Here's to a happy and healthy 2021!
Original article appears in the the January 2021 edition of Lakeside News. Contact us today for more information about how we can help with your next remodeling project!