2022 Spotlight Colors Inspire Creativity, Fresh Starts
Are you looking for a color to freshen up your space? If yes, then 2022 is your year!
Themes of relaxation and renewal are all the chatter in color trends for 2022. We have all had a couple of hard years and most of us are more than ready for a new start. Whether you're selecting colors for an upcoming home remodel or want to update your existing spaces, bring your favorite rooms to life with these colors that will spark inspiration, creativity, and restoration.
For whatever plans and goals you may have for this year, these colors will motivate you every step of the way.
2022 Color Trends
Benjamin Moore – October Mist 1495
With an endless number of combinations, Benjamin Moore's 2022 palette revolves around October Mist. A gently shaded sage, October Mist inspires creativity and "individual expression through color."
While October Mist is the anchor, the rest of the hues come together to create a palette that is "harmonious yet diverse, reliable yet whimsical, and meditative yet eclectic." These endless combinations allow your imagination to flourish.
Behr – Breezeway MQ3-21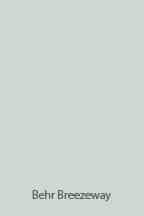 Behr's 2022 color of the year is Breezeway, a seaglass green that will take you from one place to another. It's where "a breath of fresh air meets a coat of fresh paint." For whatever adventures lie ahead, big or small, the sight of Breezeway aims to bring you peace and encouragement to move forward.
Breezeway blends well with shades of white, grey and natural wood tones for an effortless, relaxing look. Awaken your senses and enjoy new found passions with Behr's color of the year. It's the perfect time to start fresh and relax with the spirit of Breezeway.
Sherwin Williams – Evergreen Fog SW 9130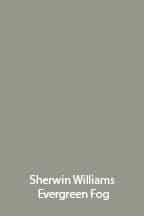 Gorgeous green meets grey and a little hint of blue with Sherwin Williams' 2022 color of the year, Evergreen Fog. Start fresh with this subtle and soothing color meant to create that extraordinary statement you've been craving for your space.
Paired with their 2022 nature-inspired palette, these colors can create an effortless, refreshing feel in any home. Jump into the new year with a calm and composed feel with the "color of new beginnings." Find your sense of renewal with Sherwin Williams' Evergreen Fog.
Valspar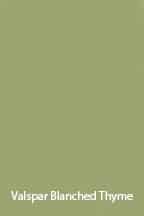 Valspar's 12 colors of the year are inspired by nature for 2022. They each bring a "calm, comfortable presence into your home." Ranging from neutrals to greens and pinks, these twelve colors are timeless and continue the fresh, effortless feel we've noticed so far.
With endless combinations, individual expression and creativity can flood from one room to another. Bring life and new beginnings into your home with Valspar's 2022 color palette.
PANTONE 17-3938 Very Peri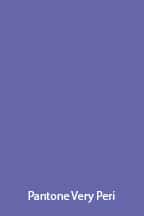 Pantone is best known for its proprietary color matching systems used by designers, printers and manufacturers across the globe. Its business is color and Pantone decided on one color of the year for 2022.
The Pantone Color of the Year 2022, Very Peri, "opens doors for revision as we rewrite our lives" and begin again.
Very Peri "encourages personal inventiveness and creativity." In this time of growth, this color symbolizes new perspectives and forward movement.
"Encompassing the qualities of the blues, yet at the same time possessing a violet-red undertone, PANTONE 17-3938 Very Peri displays a spritely, joyous attitude and dynamic presence that encourages courageous creativity and imaginative expression," describes Pantone.
2022 is the year for new beginnings. We're here to help you embrace the use of colors and use them to communicate, encourage, and inspire in different spaces of your home. From paint colors and finishes to room layout and design, the design-build experts at Tracy Tesmer are here to help each step of the way.