Tracy Tesmer Design/Remodeling expands its team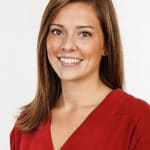 Tracy Tesmer Design/Remodeling, a Gainesville-based home, kitchen and bathroom remodeling firm, continues its growth with two staff members who will help expand custom designs and professional construction services for homeowners in northeast Georgia.
Designer Sara Bagwell earned her bachelor's degree from Samford University and her master's degree from the University of Georgia. Although she worked in marketing research for several years post-graduation, Bagwell says her true passion has always been in design. She joined Tracy Tesmer in May 2016 and brings more than a dozen years of design experience to the firm.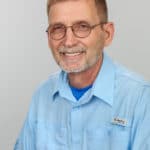 Project Manager Tommy Wade has more than 40 years of experience in the construction industry, ranging from mechanical and carpentry positions to sales and project management. A skilled carpenter who formally owned his own woodworking and custom cabinetry business, Wade worked as a Production Manager and Sales Representative for Tracy Tesmer from 2000-2005 when he owned his CASE Handyman business. He rejoined the firm in May.
"It is privilege to add these talented design and construction professionals to our firm," said company founder and owner Tesmer. "Since 2009 we've had the opportunity to transform homes across northeast Georgia, and we look forward to continuing to provide that same level of custom design and remodeling service for years to come."