Rest Easy with Our Comprehensive Design-Build Process
At Tracy Tesmer Design/Remodeling we take pride in offering truly comprehensive design-build services to Northeast Georgia. Through our unique approach, we provide excellence for our clients throughout the design process.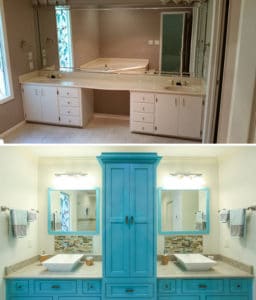 Before providing quotes and estimates and in order to eliminate any surprise costs, we meet with our clients in person, walk through the project and collaborate on the design and budgeting together. We ensure that our clients are comfortable and excited about the final product.
In traditional design-build contract relationships, the owner must go back and forth between designer and contractor and oftentimes details get lost in translation. At Tracy Tesmer Design/Remodeling, we provide a single point of contact by having designers and contractors on the same team. All of the client's needs are addressed in single interactions rather than having to exchange information multiple times to get everyone on the same page.
What you can expect when working with us
Initial Client Consultation
In a typical first meeting with our client, we discuss the preliminary design ideas, budget requirements, scope of the project and give an overview of our process.
Feasibility Study and Design Phase
Before getting started on any concrete plans, we identify any zoning or covenant restrictions (when applicable). Next, we take into account the existing structure as well as design-build trends while we create floor plans and 3D renderings to define the scope for a final plan.
Construction Documents Creation
Your Tracy Tesmer Design/Remodeling project manager, designer and tradesmen complete a walkthrough and design review with mechanical and construction experts to identify any potential issues and to gather details for pricing.
Material Selection
At this point in the process the client, with the designer's help, selects the materials that can include anything from light fixtures to tile and countertops to paint colors.
Construction Phase
Building permits are crucial and important. Our process includes permits procured by your project manager. We provide project scheduling, coordination of inspections and client review of project completion for sign off of work. Our clients enjoy regular communication with their project manager throughout construction to keep up with the project's progress.
In the end, not only do our clients get to enjoy their newly remodeled home, a two-year warranty means they get the peace of mind that we stand behind our work. Whether you are undergoing a kitchen remodel, bathroom remodel or a home addition, we are here to help and work with you every step of the way! Contact us today.