These colors are making a splash in 2018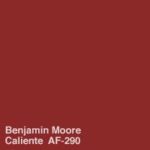 We are just over halfway through 2018, but certain colors already are dominating interior design this year. Keep reading to learn which colors industry professionals have chosen as top picks for 2018.
Benjamin Moore's Color of the Year: Caliente AF-290
This hue is coming in red hot. The color is a sharp contrast from the neutrals that Benjamin Moore typically sticks to. Use this bold color as inspiration for your next big project. Caliente's versatile nature makes it perfect for your front door or for an accent wall inside the home.
Graham & Brown's Color of the Year: Penelope
This hue of dusty rose is a sophisticated take on millennial pink. Penelope's chic and romantic characteristics give you the opportunity to reinvent any room in the home. Consider 2018's hottest shade of blush for your bathroom remodel this year.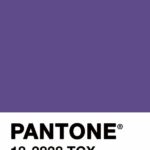 Pantone's Color of the Year: Ultra Violet
This celestial shade of purple adds energy and spirituality to the home. This hue should not be limited to the wall. Consider re-covering a couch or chair in your living room to use this color to its full potential. You may be surprised when you find that Ultra Violet pairs well with several different color palettes.
Valspar's Color of the Year: Grounded Charcoal Brown
For those who are interested in earth tones, Valspar's Grounded Charcoal Brown is for you. The best way to use this dark shade is in a room that connects the indoors to the outdoors. Bring warmth by adding plant life and plenty of eclectic lighting to your room.
Behr's First Ever Color of the Year: In The Moment T18-15
One of 2018's most in-demand trends is creating a tech-free space to relax and unwind. In The Moment's gorgeous blue tones will provide that peaceful atmosphere in your home. Use this shade on interiors and exteriors to create a calm environment throughout the home.
Pondering a home remodel? The professional design/build team at Tracy Tesmer can help you through every stage, including picking paint colors and materials. Contact us today to learn more.