Designing outside the box – customize your space to fit your lifestyle
Who doesn't love convenience? In our busy lives of balancing work and family while trying to fit in a bit of time for fun, we rely on conveniences when it comes to everyday life.
From meal kits shipped to your door to software bundles that come included with your new computer purchase, there's a lot to be said for opening a box and being ready to go in a few easy steps.
This is even true when it comes to home building and remodeling. Many builders, especially in neighborhood developments, give prospective buyers the option to choose between several set floor plans as well as preselected finishes. There may be a little room for customization, but not much. And for many people, this is a great option that helps them avoid the multitude of choices that go into designing and building a home from the ground up.
It's something that you can find when it comes to home improvement and remodeling, too. Big box retailers and even some home remodelers have showrooms that allow you to choose entire prefabricated bathrooms, kitchens, etc. If you've ever spent time in an IKEA showroom, you have a sense of why this can be an attractive option (until you make your way downstairs to the warehouse and have to pull all of the components to later put together and install yourself).
At Tracy Tesmer Design/Remodeling we work with all kinds of clients, including many who purchased homes in neighborhoods with set floorplans years ago who are now looking to customize and better fit their needs. Sometimes that means designing a kitchen or bath to update materials and bring out their personal style within the existing footprint or sometimes that means designing for better functionality with a complete redesign and/or addition.
We also work with many homeowners with specific needs related to their lifestyles or the desire to work or pursue a hobby at home. With that in mind, we've put together a few examples of how we can help you create truly customized spaces that fit your vision while we handle the planning and remodeling.
Laundry / Mud rooms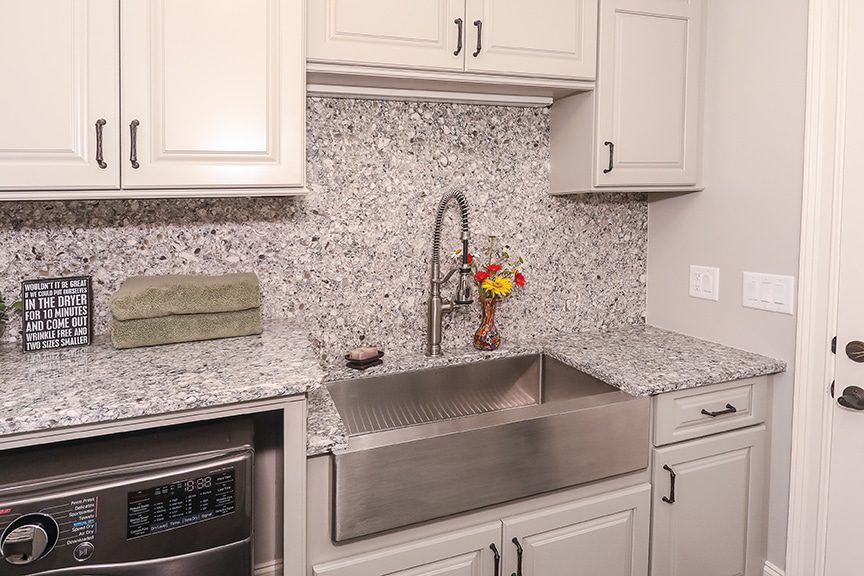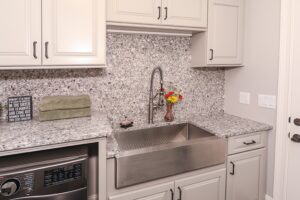 There's nothing inherently exciting about a laundry room… Or is there? A room that tends to be an afterthought in the building and buying process (think: "Is there one?" or "Where can we squeeze one in?") actually has a lot of versatility and makes a big difference when it comes to organization and storage space.
Instead of a washer and dryer with a few exposed shelves or small cabinets for holding things like detergent, some clients are making this room a space where they can wash, fold and organize. Pullout baskets for dirty clothes, a basin for handwashing items and extra cabinets for out-of-sight storage are popular.
If your laundry is located off of an entrance like a garage, it can also double as a mudroom. Cubbies near the door are a great spot where you can remove and stash dirty shoes and have your kids hang their backpacks after school, ensuring things stay in one place and are easy to find in the rush back out the door.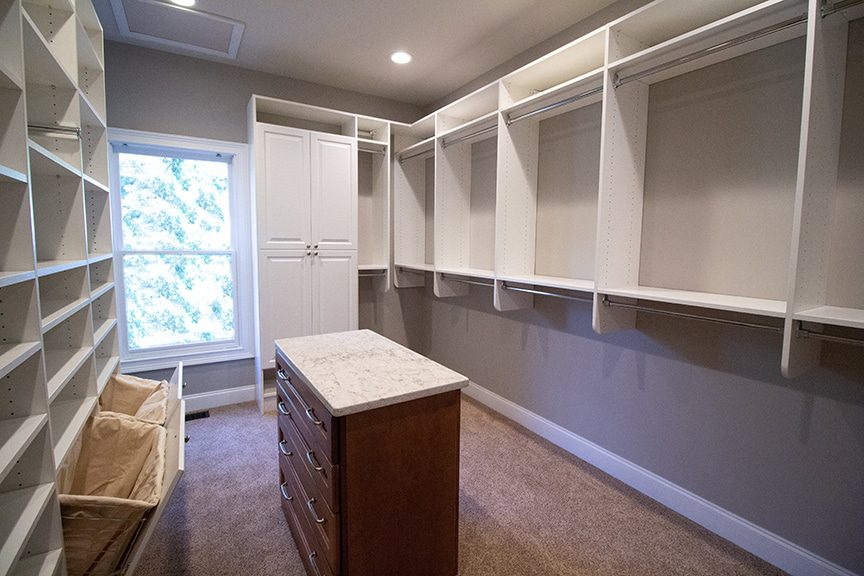 Closets
Speaking of seemingly unexciting spaces, let's talk closets. Closets are a bit like laundry rooms for some. "Is there a closet in every bedroom? Will I have enough room to store our clothes?" For others, closets are a vital home component, especially when it comes to the master suite.
Don't underestimate the benefits an expanded, customized walk in closet can offer you. Think beyond simple storage. With the right design, your master closet (or closets if you prefer your own separate space) can become a useful room with several purposes. It can be a place where you not only store and display your clothing and shoes in an aesthetically pleasing way that makes items easy to find and match, it can also be a room where you dress and undress, complete with proper lighting and mirrors. Pull outs for discarding dirty laundry also come in handy here.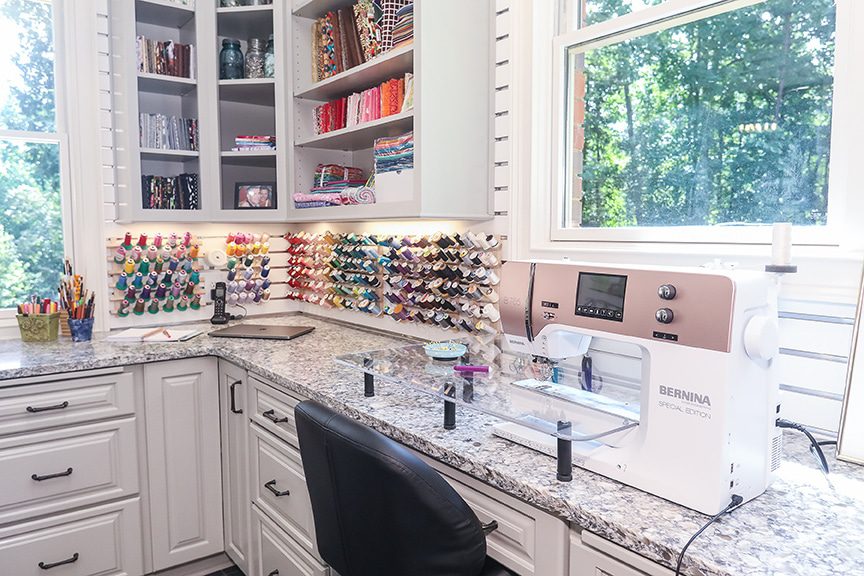 Office / Hobby rooms
Whether you have always worked from home or have had to do so a lot more due to current events, home office space tends to get relegated to an unused bedroom or bonus room. The same often goes for those who enjoy hobbies such as crafting, even if that hobby has become a side hustle or primary business.
But much like a kitchen or bathroom, an office or workspace has a specific purpose. When your arts & crafts studio or home office has to double as your child's playroom or is a nook carved out of another room, it's probably not ideal from a productivity standpoint. If you're looking to get the most out of your space, whether separate or shared, design is crucial to ensure everything you need is accessible, comfortable and stays organized, allowing you to stay focused on the task at hand.
Basements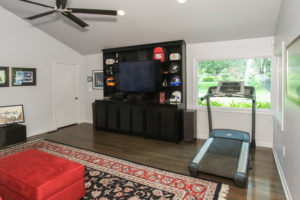 From bars to home gyms, your house's unfinished basement is a blank canvas. Sure, you may have long-term plans to convert it to an apartment or a mother-in-law suite, but you don't have to do everything at once. Consider making at least a portion of your basement functional for your lifestyle.
Enjoy movies or watching sports? A so-called man den or home theater can be as elaborate or specific as you'd like. A huge entertainment system with a full kitchen is great if you have the space and budget, but you can also do a lot on a more limited scale with a TV, seating area and perhaps a bar space that has all the provisions that you need at hand, but doesn't require lots of electrical or plumbing work.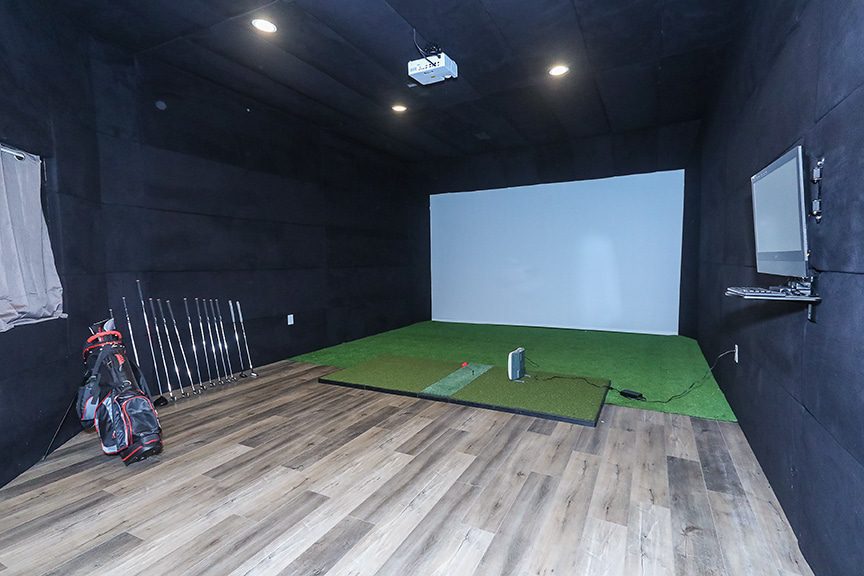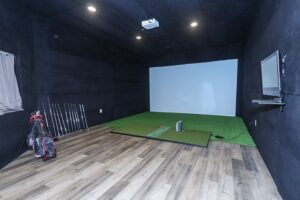 Another popular option lately is a home gym. For some, rolling in a treadmill or Peloton into an unfinished room is enough to get them motivated to exercise. But for others, creating a dedicated space specifically for this purpose brings comfort and efficiency, which makes squeezing in that workout a lot more attractive. The space doesn't have to be large with all of the latest equipment, but designing your gym area with a specific flow and proper materials (such as flooring that's easier on your joints) can help you get the most out your routine. Proper circulation and air flow is also something to consider here.
At Tracy Tesmer Design/Remodeling, we are ready to help you with all of your remodeling needs, whether it's a kitchen or bath or a customized space tailored to you and your family.
Call us or email us today to discuss your next project!