How to Display Collectibles in Ways that Work with a Remodel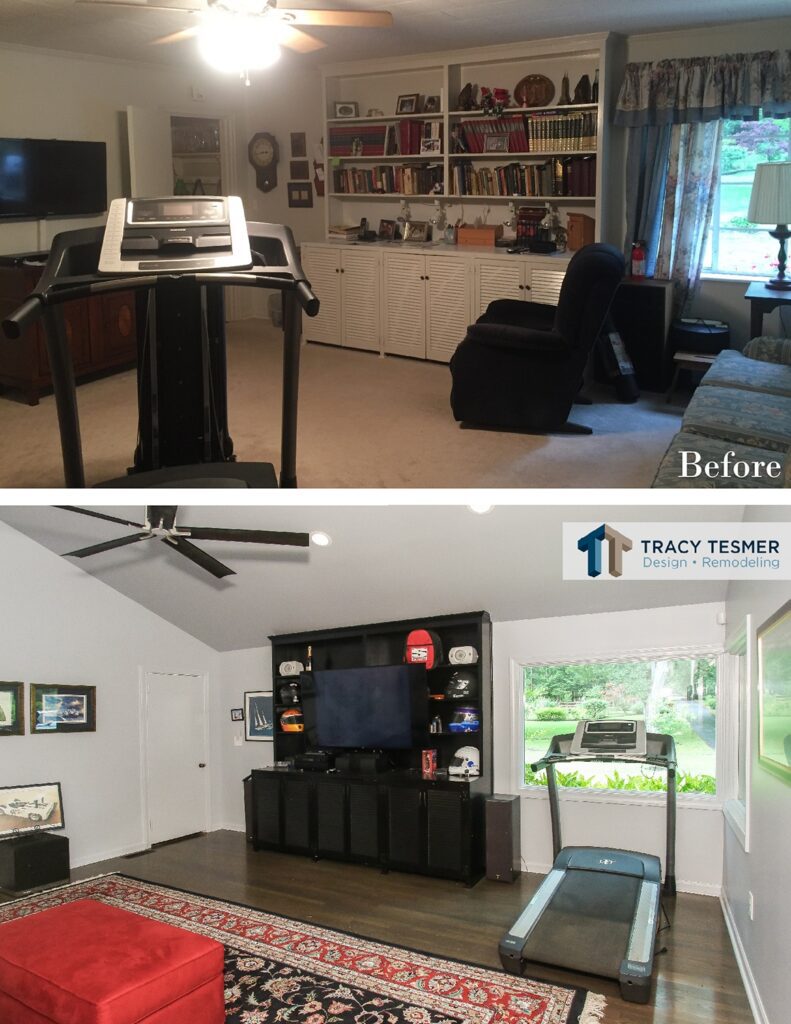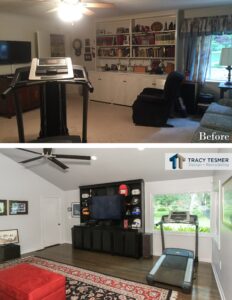 A collection of items gathered over long periods of time, sometimes across generations, can be an important part of a person's home and as unique as the people living there. From pieces of pottery to different styles of glassware to assorted hats to racing memorabilia, people find ways to express themselves through the items in their home.
When considering a home remodel or home addition, one should take into account how to incorporate any special collectibles into your home and even highlight their importance by giving them a space where they can bring even more beauty to your home without it looking cluttered. Not only will these items be located and organized where they can bring you joy, but they can also be great conversation starters for visitors.
Custom/Semi-Custom Cabinetry
With Custom or Semi-Custom cabinetry, homeowners have the freedom to choose designs based on their specific needs in order to protect what may be irreplaceable items. Designs can incorporate cabinets you already have or create something specific entirely brand new in order to safely display your collection with optimal space for the collection as well as surrounding functional area of your room.
Glass-Front Cabinetry Doors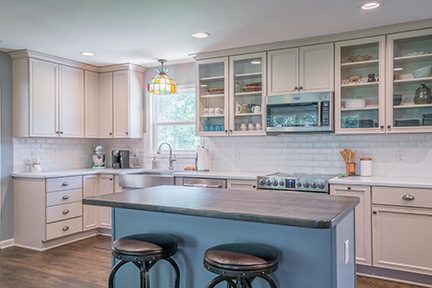 Glass-front cabinetry enables a homeowner to neatly store collections while also allowing them to be visible. If desired, special lighting can be added to bring extra focus to the collection. More than just hidden away in a cabinet, the collectibles themselves can become part of the design of a home.
Stylish Reveals
Sometimes homeowners might wish to think outside the box by repurposing an already existing area in their home. For instance, an unused fireplace could be remodeled to become a place to display a beautiful pottery collection. A phone niche, a custom built-in common in homes built prior to 1960, could be repurposed to house figurines or smaller pieces of art. These little touches only enhance the character of a home while also allowing collectibles to shine.
Built-In Furniture Pieces
Homeowners can also integrate built-in furniture pieces into a remodel that creates decorative cohesion and looks like part of the house itself. Built-ins provide plenty of storage without making a room feel too small and don't take up too much floor space. Understanding how these pieces will be used can be helpful in knowing how to plan and build.
Collections can take years to acquire, and if important to you and your family, shouldn't have to remain hidden away. If you are considering a home or office remodeling project, our design-build professionals are ready to sit down with you to discuss all of your needs, from functionality to aesthetics. Call us at (678) 450-1700 to discuss today!