Dreaming of a Bathroom Renovation? Gain Insight and Inspiration with These 2019 Design Trends
Recently we gave you the inside scoop on 2019 kitchen trends. Now you can take a closer look at the design trends that are dominating bathrooms this year.
From timeless materials to top cabinet colors and new technology, we strive to give our clients the most beautiful and functional bathrooms around. Jessica Birchfield, Senior Industrial Designer for Moen, claims that consumers "want unique finishes that make a statement" this year.
Keep reading for more bathroom inspiration.
2019 Trends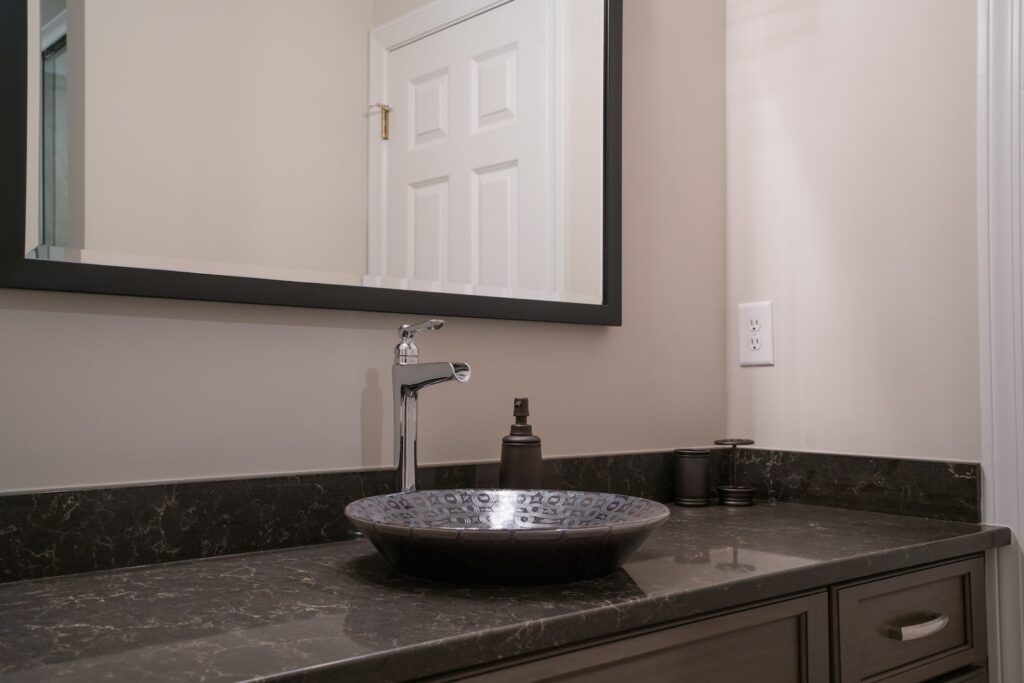 Matte Black accents are becoming an ideal choice. With a light backdrop, stylish black fixtures are sleek and stylish.
Wood vanities are on the rise. Whether bathrooms feature completely custom cabinetry or semi-custom cabinetry, consumers are leaning toward using natural materials in bathrooms this year. There are many beautiful combinations of stain and wood type to choose from.
Many designers are encouraging homeowners to infuse a little character into their bathroom areas by adding pieces of statement art. Since moisture is inevitable in these rooms, displaying priceless art is not recommended. However, art prints, posters or acrylic paintings on canvas could be an option to inject some personality into the room.
Marble, whether used on counters, floors or walls, create a stunning focal point. Marble is an ideal choice for bathrooms instead of kitchens due to its porous nature.
Gray cabinetry continues to be a hit in 2019. Many lovely tones of gray pair nicely with light bathrooms and matte black accents.
More and more designers are including artful vessel sinks in bathroom renovations. These sinks provide unique shapes and designs, adding a striking focal point in a small area.
If you're considering a bathroom project or remodel this year, let the experienced team at Tracy Tesmer Design/Remodeling guide you each step of the way. Contact us today, so we can help bring a fresh new look to your bathroom.