How-To: Follow Trends Without Going Out of Trend
Want to keep up with the latest trends throughout your home or office? If you are about to remodel, you will want to make sure the new space feels fresh and up-to-date. However, you should aim to create a timeless space that instead includes trendy statement pieces. Choose durable materials you love for long lasting items like flooring, countertops and cabinetry, then choose decor items that are easy to swap out when trends change every few years.
Keep reading for tips on how to follow design trends without going out of trend.
Choose Timeless Flooring, Countertops & Cabinets
Creating timeless areas in your home or office is a way to have a long-lasting remodel. Choosing more neutral colored materials that go well with, and highlight, many vibrant colors of decor is always a timeless solution without going out of trend. The typical remodeling client tends to avoid choosing colorful statement floors or trendy structural design changes. These types of details are more time consuming and costly to replace each time there is a new craze in interior design and decor. Instead, try trendy paint colors and fixtures to keep the room in-style.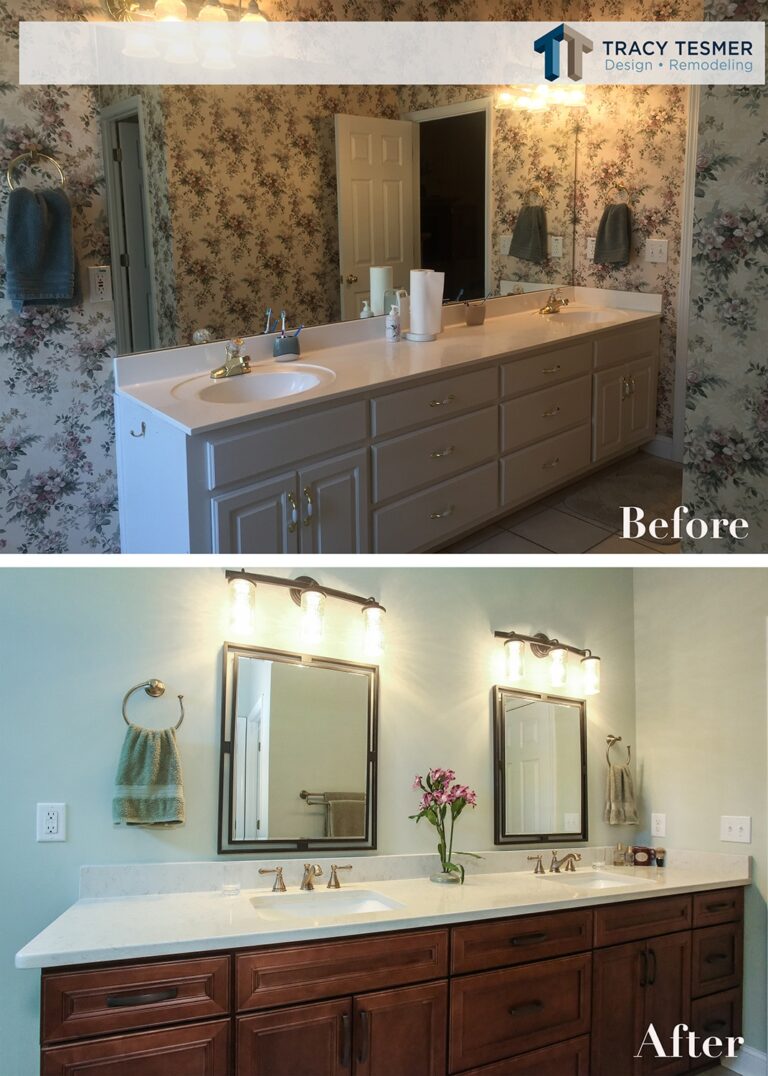 Select Trendy Decor
Trendy decorations and accents throughout your home or office can bring life to a classic or timeless space. Here are a few of the most practical ways to add some trendy style.
Walls: Update your interior to the latest colors with a relatively inexpensive paint job. If you choose to install an expensive wallpaper, it might be best to choose a more neutral tone or only apply statement wallpaper to a small room or area.
Lighting: Trendy lighting fixtures can make a room feel up-to-date and brand new. Table and floor lamps are the easiest to swap out when trends change, but even hard-wired fixtures can be replaced without too much trouble.
Rugs: If you want to refresh your flooring, adding or replacing an out of trend rug is much cheaper and simpler than installing new flooring material.
Accent Pieces: Small furniture pieces like accent chairs or ottomans, throw pillows, mirrors, planters and other statement pieces are simple to switch out when styles change.
Overall, simplicity is key if your goal is to stay up-to-date with the latest trends. Design your office or home remodel around simple themes that will blend well with multiple types of decor styles as your tastes and trends change. Use the tips above to ensure you are following design and decor trends without going out of trend.
Need help designing and remodeling a room or rooms in your home? Contact our design and build team at Tracy Tesmer Design/Remodeling today!