How To Enhance Your Lakefront View
For some, there are few things more desirable than investing in a property with a remarkable waterfront view. If you are fortunate enough to have a home on a lake like Lanier, you want to be sure you are maximizing the remarkable views both outside and inside the home. Let's take a look at the different ways you can enhance your lakefront view.
Consider Where You Spend the Most Time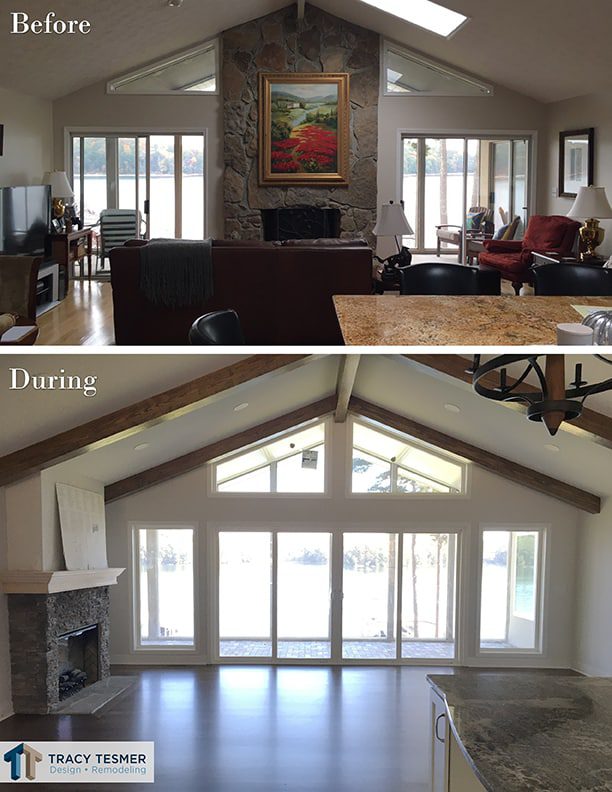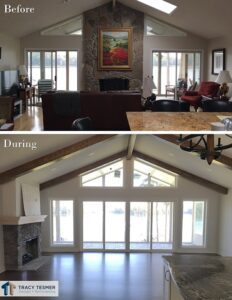 First, take a moment to think of where you spend the most time in your home. Whether it be your kitchen, living room, bedroom, or all three, prioritize enhancing the view in these areas first. If you are remodeling your home or building a new home from scratch, knowing where you want to be can help determine the best layout of the house so that these most occupied areas will receive an ideal view at all times. This allows you to plan less important areas like storage rooms and pantries for the different walls and areas that won't be able to offer a great view.
There are Never too Many Windows
The bigger the windows, the better the view. Of course, the easiest way to keep your view of the water while indoors is to install large, oversized windows, floor to ceiling windows, or large glass sliding doors facing the water. During your waterfront home remodel, consider adding these larger glass windows into your most used spaces to enhance the use of natural light and incredible views.
If you're worried about having too many windows, don't fret. There are plenty of ways to minimize the amount of sunlight coming into your home, as well as energy efficient glass options you can choose for your windows that will save you money. Regardless of what type of windows you choose to install in your lakefront home, it is pretty much guaranteed to create luxury, character, and an awe factor. Be careful, your guests may never want to leave your home with such amazing sightlines!
Open Floor Plan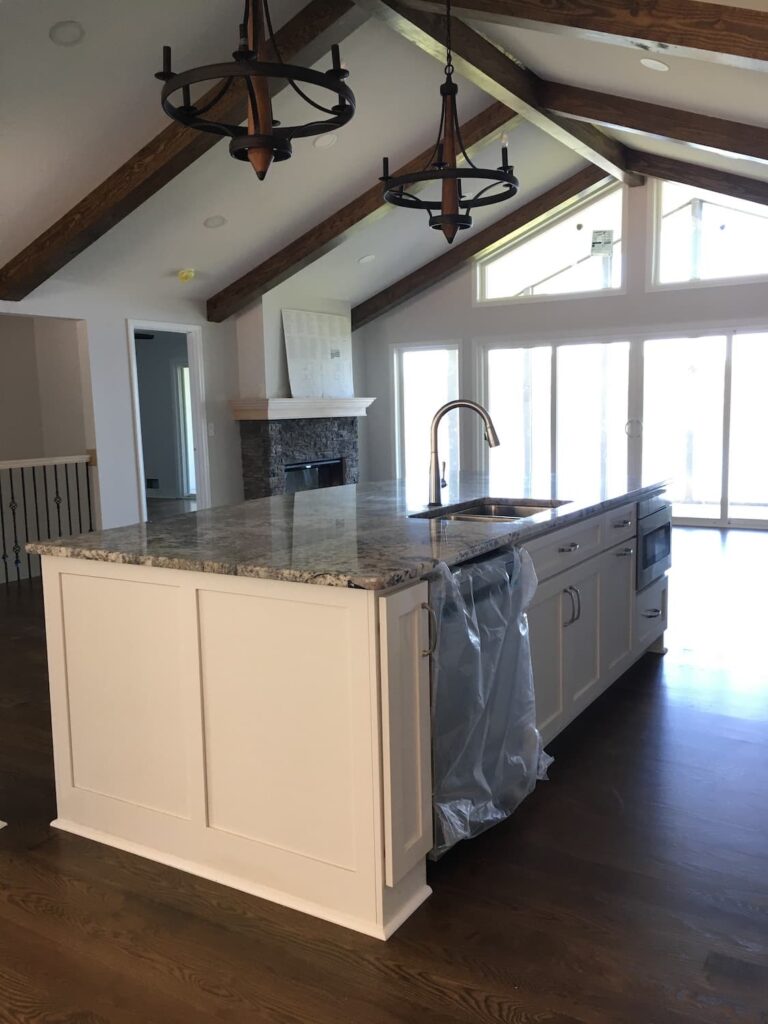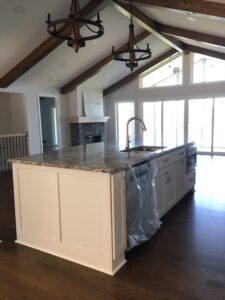 As we have written about many times before, an open floor plan concept establishes a greater sense of space. Designing space with open areas allows you to remove as many obstructions impeding the view of the water as possible. Not only does this strategy enhance your view, but it allows you to bring everyone together when they are interacting in your space.
By merging rooms like the kitchen, dining room and living room, you are creating one big, airy space that makes it easy to entertain while also enjoying the view at every angle. So remember, more windows and fewer walls will maintain an open concept.
If you are remodeling, and your home currently has a lot of walls and obstructions in the way of the view, a design-build professional can help you redesign the layout to remove load-bearing walls and add in beams or columns instead. With the right design, any home can enjoy the lake's gorgeous backdrop.
Reconsider Layouts
If you are remodeling your home, you may be considering a change to the current layout in order to have water-facing windows. A professional architect or contractor can help you redesign the layout of your home so that the lakefront view is the focal point. For example, the fireplace that was once on the back wall can easily be removed and placed to a different side wall so it's not in the way.
By sitting down and reviewing the floor plan knowing that the view of the water is your priority, your designer and contractor will be able to determine which walls should be removed, which ones should stay, and how to rearrange the layout of your furniture so that nobody's sight of the lake is hindered. Maximizing your home's water views will do a lot to enhance your lifestyle while simultaneously creating a welcoming environment for visitors.
Add a Porch, Sunroom or Deck
Carefully crafted outdoor spaces are one of the best ways to take advantage of your lakefront property. Adding or remodeling a sunroom, porch or deck will establish a comfortable place for you to settle in and enjoy the water's beauty. An outdoor space with views of the water can become the most popular space in your home for people to hang out and unwind. From simple to lavish, outdoor living space presents many options for amenities, from fireplaces and kitchens to hot tubs and entertainment systems.
If you are considering remodeling your lakefront home and want to maximize your beautiful view, give Tracy Tesmer Design/Remodeling a call. We will talk through and explore all of the options that will make your space feel open, comfortable and astonishing!