Innovative ways to create storage and organize the chaos
In home remodeling, the frustration we hear all too often is clients having too much stuff and no way to organize or store it all, whether it be in the kitchen, bathroom, or the whole house in general.
This time of year, with family and friends visiting for the holidays, people especially want to get organized. This can be a huge cause of stress, even if you don't realize it. There are lots of innovative ways to create storage solutions at home and organize the chaos.
Not every home has ample closets or unfinished space options, especially if you have an older home. But first, is the obvious option: store infrequently needed items in an attic, basement, or crawl space. Most often, these have already been considered and utilized, so this goes without saying.
For a crawl space, make sure the space is encapsulated for better humidity or temperature regulation and less chance of creepy-crawlies getting in your boxes. Similarly, for an attic or basement, the better insulated it is, the better your things will be protected.
With the obvious out of the way, let's talk about some creative storage ideas. First, the space underneath a staircase can typically only partially be used and is often turned into a small closet. But think about the space under each step or under the lowest steps. This often just becomes dead space. You can turn the risers (the vertical part of each step) into drawers or create a bookcase in the side of your staircase. Either of these options allow for more usable space under a staircase.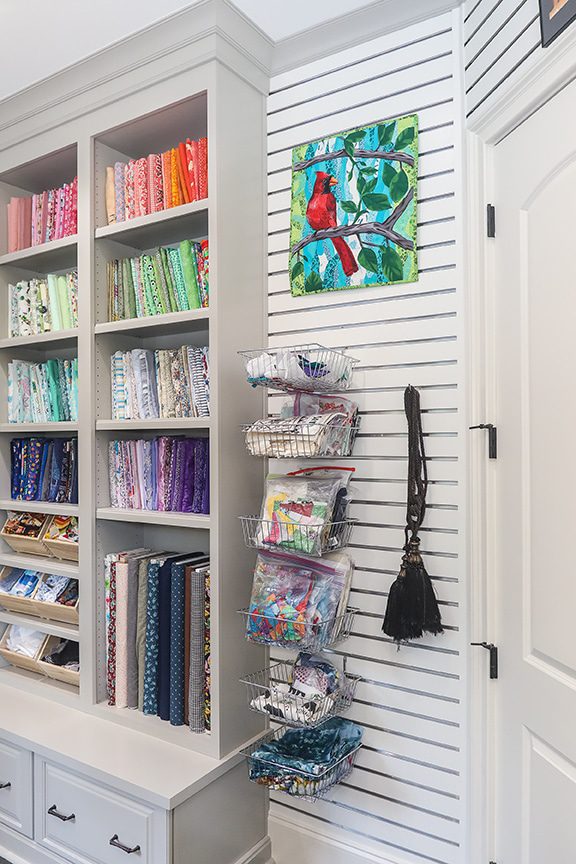 Another option is to utilize slat walls, these could help organize areas like a garage, basement, utility room, playroom, or craft room. Most people are familiar with slat wall systems in a garage or commercial setting, which includes hooks and pegs for hanging. However, there are much more sophisticated systems out there that have not only hooks, but shelves, baskets, bins, and hanging rods, just to name a few.
Yet another place to find extra storage space is to think outside the box, or literally, think outside. Outdoor living spaces are more popular than ever with people spending more time at home, and there are ways to incorporate storage in these spaces. Bench seating can help create defined spaces either in a porch or around a firepit.
Benches with a lift-up seat and hidden storage can house cushions, umbrellas, outdoor games, and any other items that are used outside and that there just isn't room for inside the house. In addition to benches, there are also ottomans, coffee tables, side tables, and chests that both look great in your outdoor living area and can incorporate hidden storage.
The kitchen is a common place where people struggle with finding a place for everything. There are so many gadgets and appliances, that a lot of them end up on the counters. Of course, the ideal place for these items would be in the cabinets or a pantry, but if you don't have any space in those left, try bringing in a piece of furniture.
A hutch, cupboard, or buffet table that sits against a kitchen or dining room wall could easily store these items. You'll be bringing in a statement piece, while also hiding away those items that you need easy access to but want out of sight. If it is in your budget to redo your kitchen cabinets, I always recommend putting in new cabinets to the ceiling. This will give you more storage while also eliminating the dreaded dust-catching space above cabinets that stop short of the ceiling.
The last storage idea might seem like a simple one, but it can have a big impact: replace your builder grade wire shelving in all your closets with custom closet shelving systems. We all know the pain of pantry items falling through the opening between the wires and the closet floor being filled with all the items that don't work or fit on a single wire shelf.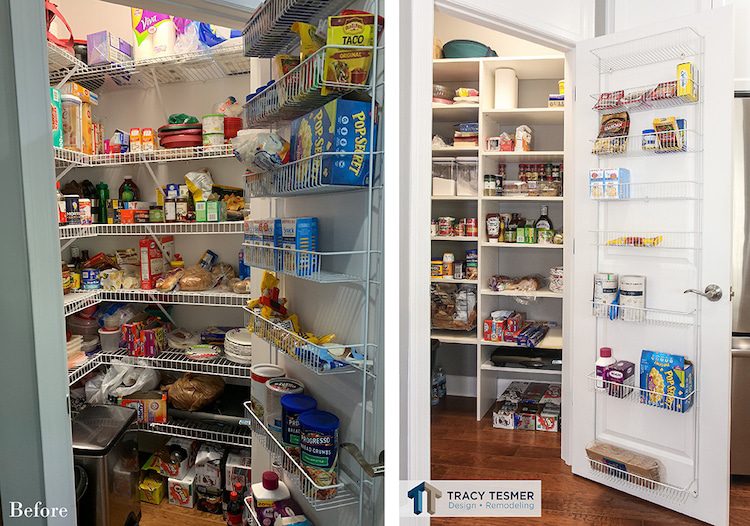 By having closet systems installed, or even installing them yourselves, you'll be able to customize where you have hanging rods, open shelving, drawers, dividers, baskets, shoe shelves, and even hampers or trash cans (depending on the area). This customization allows for easy organization and easy access when you need it.
The thought of organization and storage can seem overwhelming when you don't feel like you have the space or the time, but there are tons of smart storage solutions out there to help you!
Article originally appeared in the December 2020 edition of Lakeside News.