Interior Design 101: Breaking down three prominent design styles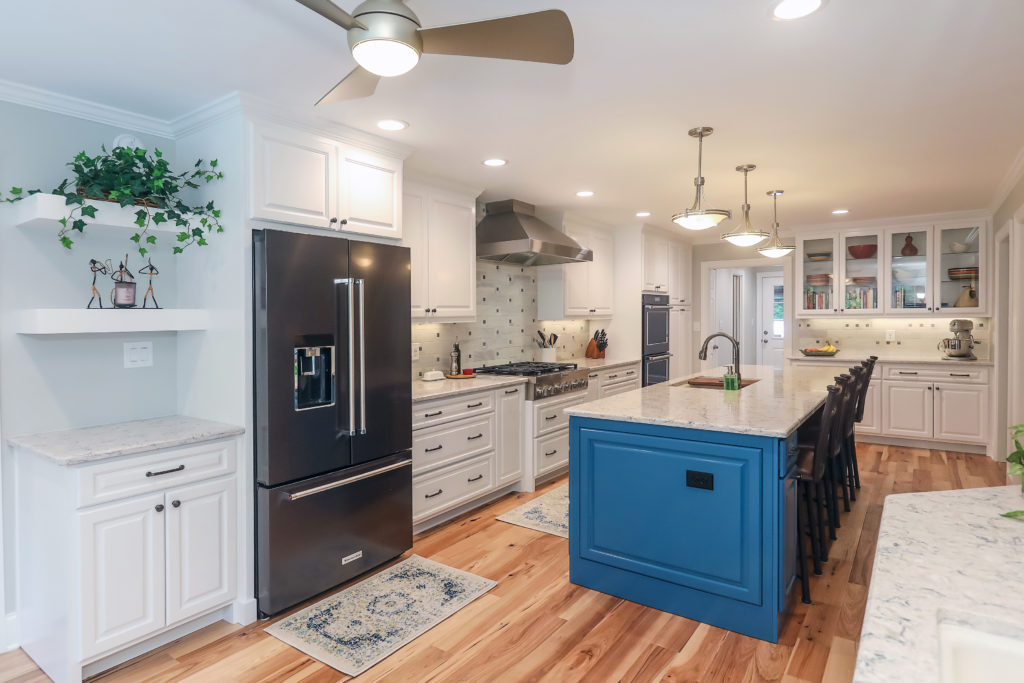 Let's go back to the basics, to the beginning of designing, and cover three of the most prominent interior design styles. When remodeling, there are a multitude of styles that you can choose; finding the right one makes all the difference. A design style that correctly represents you will make your house feel like home sweet home.
We will closely examine the characteristics of traditional, transitional and contemporary design styles to give you a better understanding of what you may want for your current home should you undertake a remodeling project.
Interior Design Styles
Traditional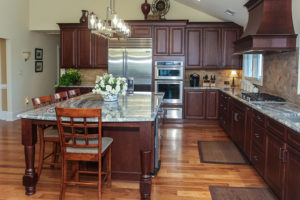 Traditional style homes work with simple features to build a timeless design. This style incorporates many neutral pallets and has practical uses. Some of the defining characteristics are functionality, uniformity, comfort and warmth.
Functionality in a traditional style home begins by compartmentalizing each room with its varying use. These homes have divisions between living, work and personal spaces. We can also see the importance of uniformity in a traditional home when looking at the curb appeal. Homeowners fixate their houses to have equidistant windows, posts and doors.
When traveling through a traditional style house, one typically sees strong uses of natural building materials, dark wood elements, soft curves and raised panel cabinetry. These elements, cultivated from the 18th to 19th century, can make the home feel warm and inviting.
Transitional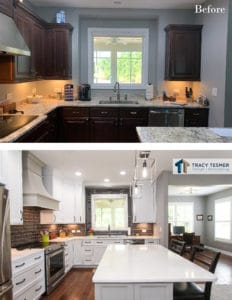 In the middle of the spectrum, we have transitional style houses. This design includes clean and timeless furnishings with additional funky accessories and combinations. Transitional design bridges the gap between traditional and contemporary designs to create a smooth – you guessed it – transition. Because the two styles must marry together, there are no set characteristics that must happen to achieve this look.
Whatever your current style is, we can easily implement other components to enhance and develop your home. When designing, you can have a combination of styles to fit your specific tastes across categories in the same room for example – with more modern light fixtures that are accentuated with traditional crown molding and cabinetry. Or cleaner recessed cabinets with more traditionally detailed handles, faucets and fixtures.
A transitional style bathroom may include natural wood cabinets with contemporary round edged mirrors and sleek streamlined faucets. By adding in larger windows, fixed clean lines, and easily exchangeable accessories and textural elements, your home can easily transition from one style to another.
With a transitional home, modernists can enjoy contemporary touches without losing the warmth of traditional design and traditionalists can incorporate clean lines and space into room designs.
Contemporary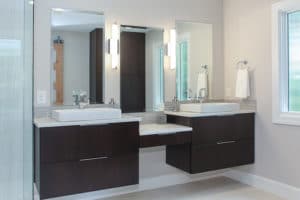 The contemporary style takes a house and breaks away from the typical mold. This style works hard to actively incorporate the latest trends while continuing to identify as eccentric and minimalist. A contemporary home typically has large windows, metal accents and open spaces.
When moving through a contemporary house, the floor plan typically is open and breathable. There is a prominent usage of mixed materials, so it wouldn't be unusual to incorporate concrete, steel, glass and wood under one roof. For a contemporary home, focusing on the space rather than the substance of the furniture and elements enables the homeowner to capitalize on the feeling of being sleek and fresh.
Contemporary design also gives a nod to the home's surrounding environment, so it isn't unusual to incorporate unique features such as a living plant wall. These characteristics combine to help create a forward-thinking home for any family.
Are you considering a home remodeling project that incorporates one of the styles above? Perhaps you need help deciding which style is right for you? We are ready to help turn your house into the home of your dreams. Make sure that you are happy in your home by contacting us today!