Living on the lake – to buy or renovate? Consider these options
If you are among the fortunate ones to own a home or property on Lake Lanier or another of our nearby northeast Georgia bodies of water, you have likely enjoyed the great views and outdoor options available while being stuck at home more than usual.
If you've been eyeing lakefront property or looking to upgrade what you have, then you are probably familiar with the lack of properties (and dock permits) available on the market right now.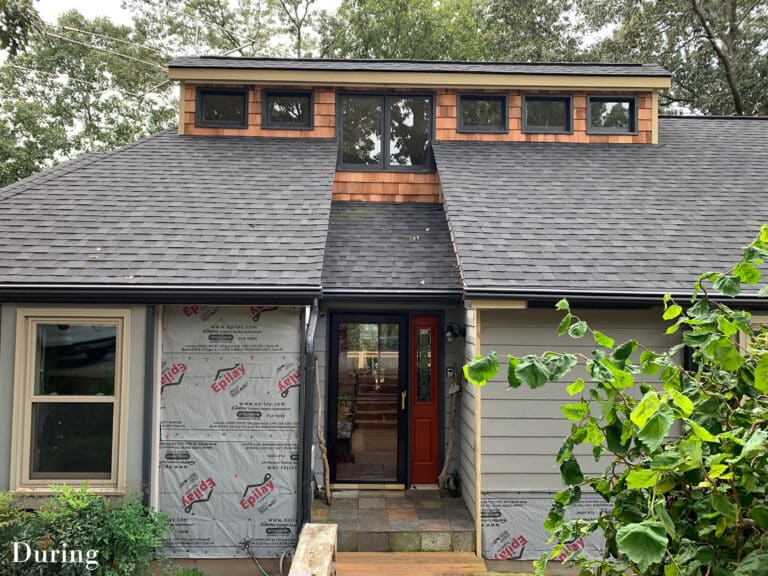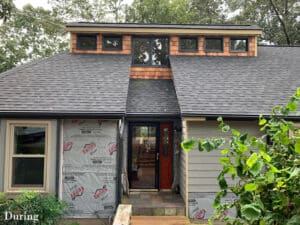 Why not consider a home remodel or addition? If you love the quiet cove where you are but need more room for the grandkids now that you're making the lake your primary home, remodeling may be the ideal option for you.
In fact, we're seeing a lot of recent interest in renovations of secondary homes for those nearing retirement. And if you're planning to spend more time in your lake home, you're probably familiar with the areas of the home that you need to be more functional. After all, you may be able to manage an outdated kitchen or cramped bathroom for long weekends, but when they become rooms you use every day, shortcomings become evident.
A design/build specialist can evaluate your current situation and help you create a plan for a functional and beautifully renovated space. You may be surprised at what can be accomplished using your kitchen or bath's current footprint, as well as ways we may be able to expand a room's layout to give you more useable space.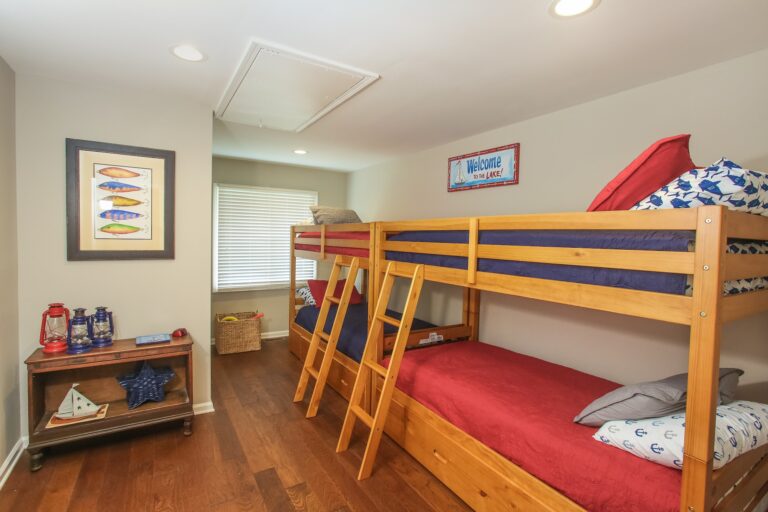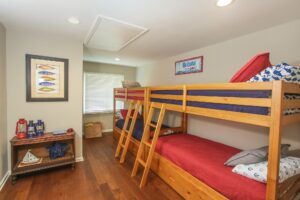 Another popular renovation space in lake homes is a bonus room. Converting smaller rooms into a large play/sleep area for the grandkids is a great use of space. Basements also are popular areas to remodel for additional room.
We also work with clients who purchased a lake property as an investment but now want to live on the water, only the existing home on the property is too small for their families. Their first instinct may be to look for an existing, ready-to-move-into home on the lake, only to find a limited, pricey inventory. This scenario is also true for first-time buyers who may feel priced out of living on the lake. Evaluate older, smaller homes on pieces of property you love.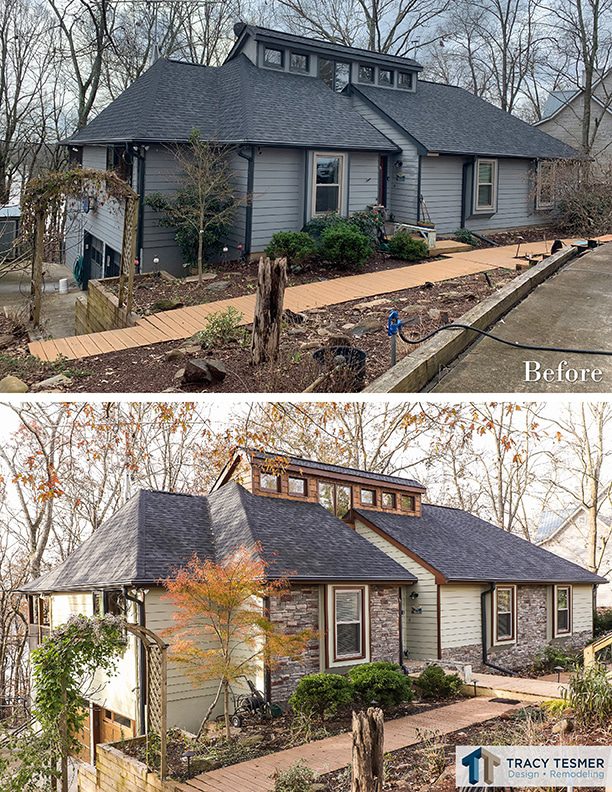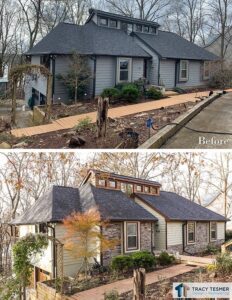 These properties are perfect candidates for a whole home remodel or even an addition. Many people are surprised at the bang for your buck you can get with a remodel and/or home addition when compared to current lake home prices. Expanding your home's footprint or adding a level can give your family the space you need and serve as an investment for the future as your home's value increases.
Considering a remodel or home renovation on the lake or elsewhere? The professionals at Tracy Tesmer Design/Remodeling can help take your vision and transform your property into the home of your dreams.