Measure twice, renovate once
When it comes to renovating, whether a whole house or a single room, it's all about space: how is the current space being used (functioning/not functioning), and how do you want it to be used? Most renovations focus on changes to existing spaces, so making sure you know what you have to work with is crucial… and making the old space into something new that works for you is impossible without good measurements to inform the renovation plan.
Getting the right measurements
Of course, the first step is for the homeowner to do some basic measurements themselves, and even this can be a challenge. If your home is a closed plan, taking measurements can be a little easier because the spaces are usually pre-defined by walls and give you a specific and finite space to work with.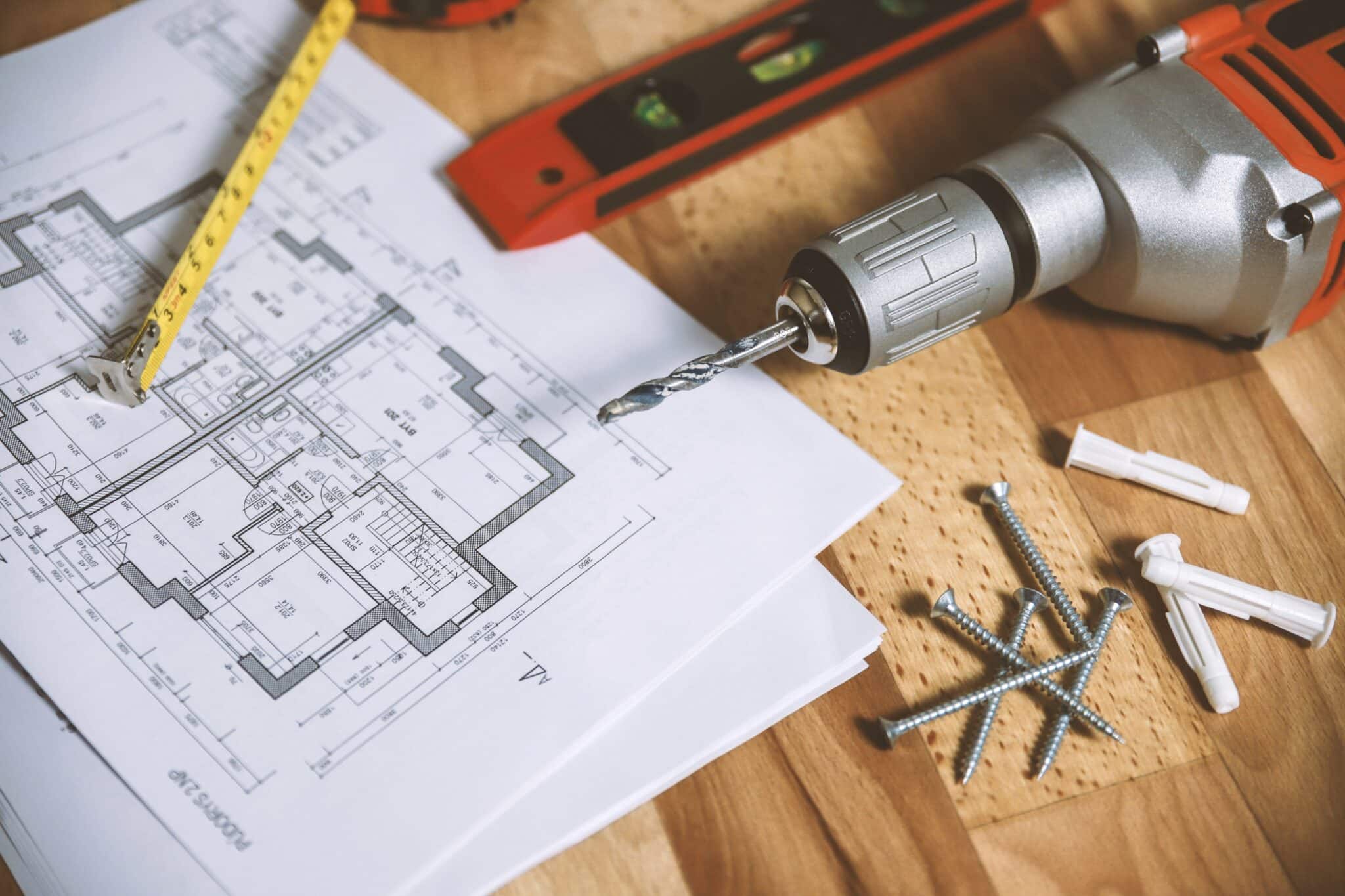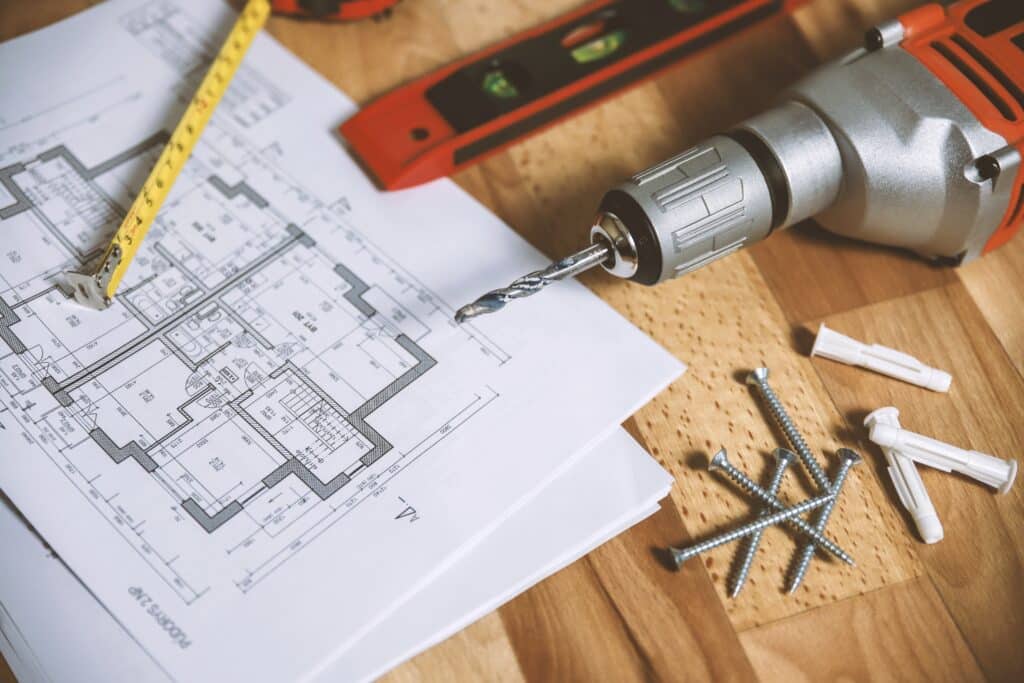 Open plan homes might seem to give you more flexibility, but can also give you a false sense of "we have plenty of room!" Taking close measurements can provide a truly accurate representation of the space without the visual influences of furniture, fixtures, colors, and lighting that often make a room seem bigger or smaller than it actually is.
And don't forget to account for that third dimension: Vertical space. Again, different designs and different styles are going to provide challenges and opportunities based on how tall your ceilings are, but vertical space could be the most important detail in what the renovation will accomplish. When most people take measurements, they usually start with the two-dimensional floorplan and often get hung up at that point by shifting furniture, fixtures and walls around in our mind and with our pencil and eraser. However, we and our homes exist in a livable, working three-dimensional world. While it may sound simplistic, failing to take the up-and-down into account can make a disaster out of any renovation.
There are plenty of ways to get those measurements, and at the beginning stages there's nothing wrong with the tried-and-true method of a good tape measure, a friend, and a pad of graph paper. The graph paper isn't necessary, but it will make it easier to get drawings that are actually to scale, and therefore easier to visualize once everything is on paper. As in so many other areas, however, technology has come a long way and there are now reasonably priced laser measurers that are accurate to within 1/8 of an inch… or 2 millimeters, since all laser measurers can do their business in English or metric units.
Besides the physical measurements themselves, just living in the existing space will have already given you a sense of what works and what doesn't, and probably some strong influences toward what changes you'd like to see. Using your measurements can help you make some realistic decisions as to what is possible in the space and what isn't. For example, you might really want an island in your kitchen, but the reality may be that it just won't fit, and other solutions would serve the existing space better.
The key to working out these issues is to take the next big step, bringing in the professionals. After they take their own (probably much more precise!) measurements, you'll be able to compare notes so they can get a sense of what you hope to accomplish. The good news is design-build professionals do this on a regular basis, so listen to what they have to say about your renovation ideas.
A good designer has a wealth of experience and knowledge to get the most out of your existing areas and can help you focus your excitement and enthusiasm about the carefully measured spaces. Now comes the most important part of the process: developing The Plan.
Stick to the plan
It may seem obvious, but it bears saying: Coming up with a workable, affordable, realistic plan and sticking to it is the most important aspect of any renovation, no matter how big or small. And the more detailed the plan, the better. After all, what you're trying to accomplish with your renovation is to make your home into exactly what you want it to be: comfortable and enjoyable to live in.
Working with a professional designer and/or contractor, you'll decide what the outcomes should be and work backwards from there. Budget? Colors? New flooring? Cabinets and countertops? Lighting? Heating, cooling, and electrical? New and/or familiar furniture? All things to account for in the plan… especially the budget.
That's one reason getting the right measurements to start with is so important: it determines where, and how, all those changes are going to be and how much they're going to cost. One of the most practical aspects of the planning process, steered by your designer and contractor, is that you can work through all the options, and most of the potential problems, virtually or on paper. Talking everything through will determine the details of action and expenditures without committing actual resources until the plan is finished and adopted.
Spend all the time you need to make the plan, but once it's made you, and your designer, must commit. In the real world, there are always things that can happen or be discovered that are not necessarily included in the approved plan, but that is where having a competent contractor who has taken reliable measurements can make all the difference: a well-developed plan has the flexibility to be modified, and a modified plan mid-project is always better than one that has to be abandoned or redone because it wasn't well thought out, or because the measurements were not precise and reliable from the beginning.
So how important are those measurements, and the plan that comes out of them? Probably THE most important aspects of any renovation… the measurements are your starting point, and the plan gets you to the end point. With all those decisions to make and all the things to account for it may seem like getting the plan in place takes forever, but getting the right plan in place will not only save headaches, heartaches, and money, but ensures that the end product is exactly what you want and expect it to be.
Have ideas for your next remodel on paper and aren't sure of the next steps? Contact our professionals to learn more about how Tracy Tesmer Design/Remodeling can make your vision a reality.