Outdoor Additions Take Entertaining to the Next Level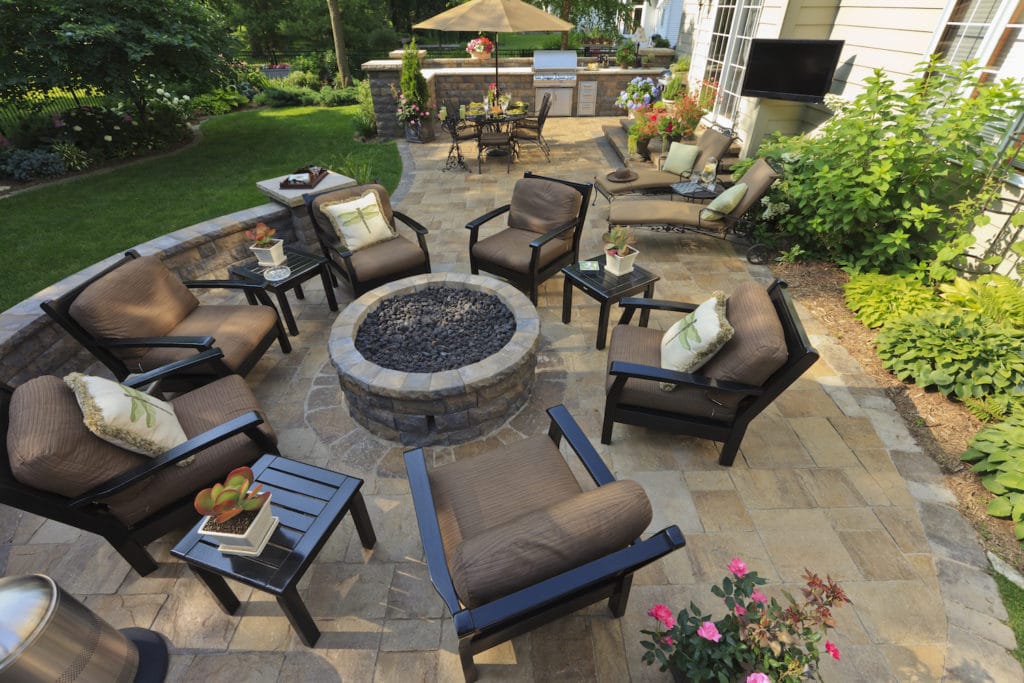 Many people think of home additions in terms of creating more indoor living space – a new bedroom, another master suite or a sunroom. But if it's more entertaining space you're looking for, why not consider an addition by looking outside?
We've put together a list of upgrades that will take your back yard to the next level. Choose one or even combine several ideas to create your ideal outdoor space.
Decks
While decks have become standard on many homes, there are so many options and designs that can set yours apart from the crowd, whether you're adding a new deck or looking to upgrade.
Consider alternatives to wood. While wooden decks are still the most common, alternative and composite materials are gaining in popularity. While wood is less expensive up front and offers many options in terms of color and staining, composite decking is constructed to endure the elements and last longer without sacrificing the overall look.
Think outside the box – literally. Consider incorporating curves into your design. With alternatives to wood, boards can be bent, meaning your deck isn't limited to square corners and a traditional rectangular shape.
Incorporate multiple levels. Depending on your space, a multi-level deck can add elegance and function to your yard. Levels, even if there are just a couple of steps between them, can convey the feel of separate rooms. For instance, the level closest to the home could be used for grilling and dining, while the next level becomes a space to lounge and relax. And if your home is two stories, the upper deck could even serve as the ceiling to a patio or screened-in porch below.

Outdoor kitchens
Most homeowners consider a grill – or two – as an essential component of any patio or backyard space. But if you're looking to take "grilling out" to the next level, an outdoor kitchen could be the way to go. Be sure to keep the following ideas and tips in mind:
Don't ignore your preferences and habits. How many people do you typically entertain? How often do you entertain or grill out/cook? All things being equal, do you prefer cooking inside or outside more? Asking yourself some key questions like these should help guide the design process and ensure your space is both beautiful and functional.
Think beyond the grill. Outdoor kitchens should be designed with indoor kitchen principles in mind. The main differences between the two are typically materials (durability to withstand exposure to elements) and shelter considerations (see: elements) than in design. You still need to consider proper flow, where you want to do your prep, which areas will need plumbing as well as your actual cooking locations and components.
Modern touches
Whether you're building a deck, creating an outdoor kitchen or upgrading existing porch or patio, don't skimp on amenities that often keep us inside – lighting, heating/cooling and entertainment options.
Incorporating speakers and TVs during the design process can save you the hassle of adding those items later, even if they seem like afterthoughts in the beginning. Keep in mind your television will need to be secured, protected from the elements and positioned in a spot that doesn't prevent it from being seen on a sunny day.
Get the most life and use out of your new space by adding features that protect you from the elements and keep you comfortable most times of the year. Awnings or other overhead coverings can keep you dry during rainy seasons. Well-placed shade trees provide protection from the sun. And ceiling fans, fire pits and propane heaters can help you forget what season it is by regulating the temperature.
Don't forget the lighting. Whether you're looking for utilitarian options that help you see while you prep and cook, or ambient lighting for your guests, don't get left in the dark. After all, you've invested in your new space, so make sure you can show it off at any time of the day – or night!
Don't let the dog days of summer prevent you from imagining comfortable outdoor living! Planning and implementing your ideas now means you'll be ready to enjoy the more temperate times of the year that are just around the corner.
Contact the professionals at Tracy Tesmer Design/Remodeling for a consultation today!