A Piece of the Puzzle: the Pros and Cons of Tile Flooring
Tile can be an optimal flooring choice for any room. In addition to looking clean and elegant, tile flooring is durable and easy to maintain. There are several different types of tile flooring to choose from and, as with every product, there are pros and cons to consider before choosing to install tile in your home or office. Here we'll also discuss ceramic tile vs. natural stone tile.
Tile Types
Ceramic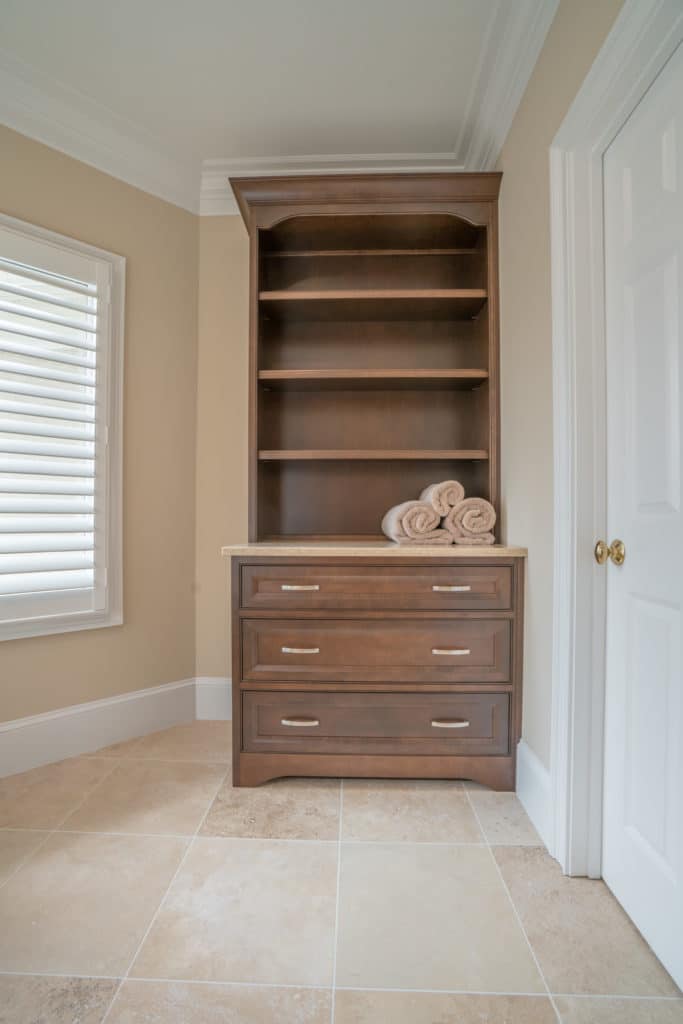 Ceramic tiles are created from clay materials that have been prepared and molded. These tiles are best characterized as porcelain or non-porcelain.
Porcelain tiles often have fewer impurities than non-porcelain tiles. These clays are denser and less porous than ceramic clays, which make them harder and more impervious to moisture. Since it's considered to be very durable, porcelain tile is better suited for heavy usage than non-porcelain tiles.
Non-porcelain tile has its perks too. If you are considering DIY tiling, non-porcelain tile is far easier to cut than porcelain tile. Not only is it easier to install, it is far more economical than the price of porcelain tiles.
Natural Stone Tile
Natural stone tiles are different from ceramic tiles. This type of tile is scratch resistant and holds up much better under stress and traffic compared to ceramic tile.
Each natural stone will be unique in comparison to the one next to it. Styles are available with slight to large variation. Natural stone is considered the most beautiful and elegant tile on the market.
Due to its natural variances, some natural stone can make large rooms look busy and overwhelming. Careful planning of the tile selection and keeping the room's other design elements in mind is important for a cohesive look.
As a recap, let's focus on several pros and cons of tile flooring.
Pros of Tile Flooring
Durable – Tile flooring is moisture resistant and has the ability to handle high amounts of foot traffic. This prevents deterioration and decreases the need for regular flooring maintenance.
Economical and Diverse – Considering all other costs like installation and maintenance, tile is actually more affordable in the long run. In addition, tile comes in a wide range of sizes, colors, textures and designs to suit every taste.
Easy Maintenance – Overall, tile floors are relatively easy to maintain. Some tile floorings are glazed with liquid glass to protect them from stains, making them easier to clean.
Cons of Tile Flooring
Difficulty in Maintaining Grout Lines – If a grout sealer is not used after installation, grout lines require more attention to clean as they are prone to stains and mildew build-up.
Tile Temperatures Adapt to Weather – Tiles cool down and warm up according to the weather outside. During winter months, tile may make feet colder. However, heated floor systems can also be installed with tile for a more pleasing temperature in colder months. In warmer months, tiles inside the home that are away from direct sunlight may keep the house cooler.
Destructively Hard – Since tile flooring is extremely hard, mutual destruction can occur when objects fall on them. Falling objects may shatter or break or cause tiles to crack or chip.
If you are considering tile as a flooring option in your home or office space, consider the tile types, advantages and disadvantages. Let our experts help guide you each step of the way, from material selection through construction. Contact us today to learn more about how we can help.