Toasty toes: The lowdown on heated floors
Stepping out of a warm shower or crawling out of your snug bed in the morning and stepping onto a cold bathroom floor can be startling. But what if you don't have to?
With radiant heated flooring, you remain cozy and comfortable even outside of the bed or shower. Heated bathroom floors are gaining in popularity due to their practicality and they are here to stay. If you are remodeling your bathroom and considering installing heated floors, let us assure you why doing so is a wonderful choice.
How does it work?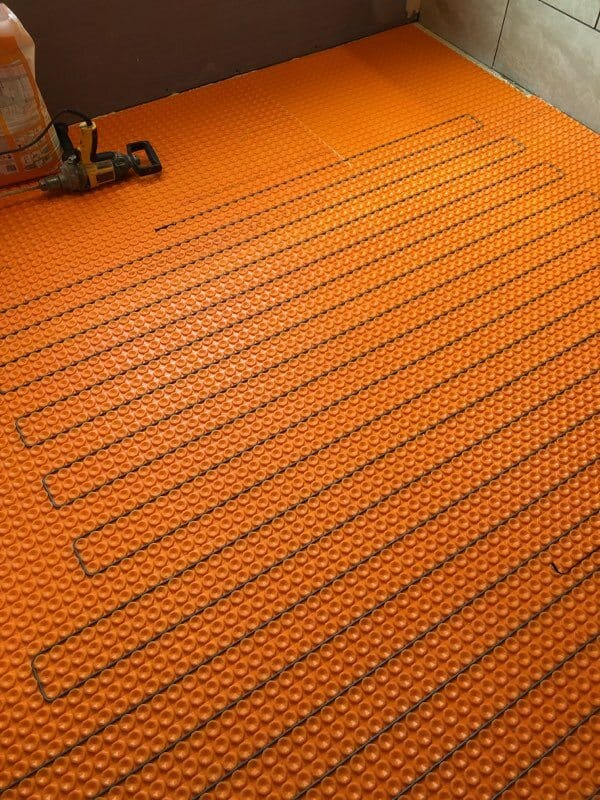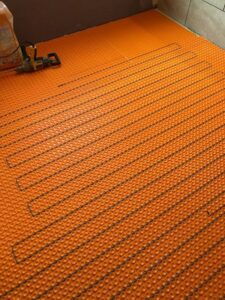 Heated flooring uses a heat source to radiate the heat upward allowing the flooring slab to absorb the heat which provides a consistent temperature throughout the flooring material and into your living space above. There are two different types of systems you can choose from, electric or hydronic.
Electric heated flooring uses an electrical heating element that runs back and forth underneath your floor tile. The elements are sealed into a mat that heats up as electrical currents pass through them. These systems are the easiest to install. Here at Tracy Tesmer Design/Remodeling, we use and recommend the Schluter Ditra Heat when installing electrical radiant flooring.
Hydronic flooring uses an elaborate tubing system installed underneath the floor. Hot water is pumped from a boiler unit and through the tubes, creating heat that then radiates into the flooring and the space above. These systems may be better for larger bathroom remodels (they are typically used more in new construction than in remodels), though electric radiant flooring is likely still the most cost-effective choice. The electric heat source is also able to heat and cool more quickly than the water-based system.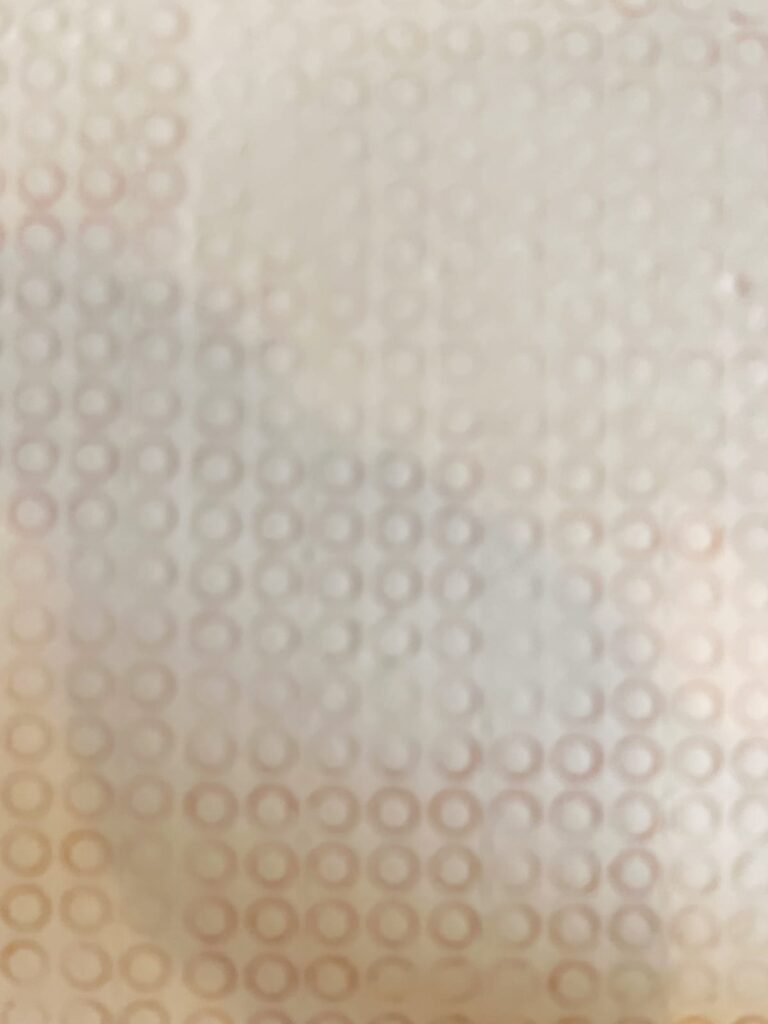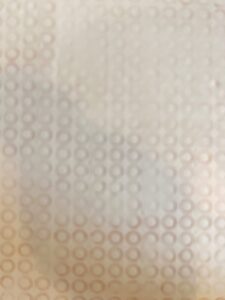 Selecting the right heating system for your remodel is essential but knowing which type of flooring material functions the best is key. You want to select a material that optimizes the function of your heated floors such as ceramic, porcelain, or natural stone tiles. Natural wood and thin carpet will still work, but it takes longer for the heat to transfer through those materials. The Tracy Tesmer Design/Remodeling team can help you decide which flooring material is the right fit for you.
Worth it? Absolutely.
Heated flooring, once considered a luxury, is becoming a more common feature in bathroom remodels. Radiant heated flooring systems are well designed and can improve your bathroom in a variety of ways. Some benefits to consider are:
They are energy-efficient and eliminate the need for running the heat as often or using a small-space heater in your bathroom area.
They help maintain a comfortable temperature in a space that is often thought to be chilly.
Ambiance and personal comfort. Your bathroom can be easily transformed to feel like a luxurious spa and allows your feet to feel constant warmth throughout the day and night.
Since you will no longer need a small heater, these floors free up space within your bathroom.
And for your favorite furry friend, they will quickly learn that they love heated floors just as much as you do. So, if you're not sure where your pup ran off to, check your bathroom!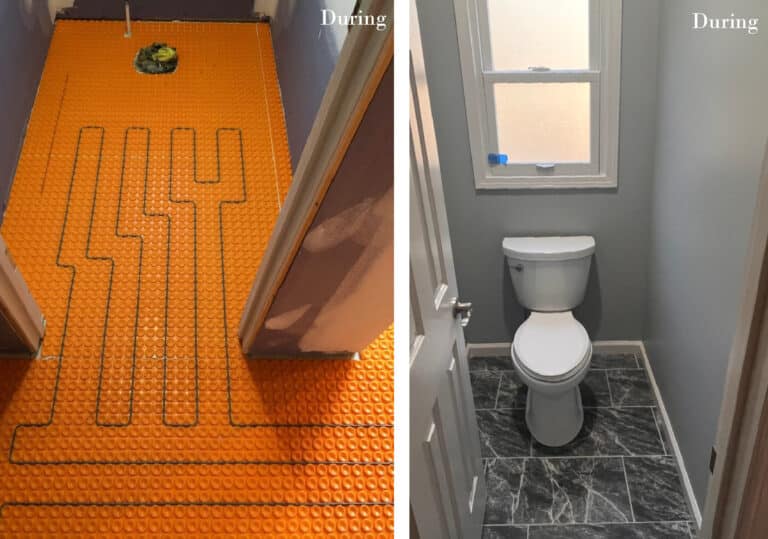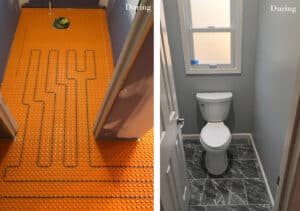 These are only a handful of the benefits and appreciations we have heard from clients who have installed heated flooring. So, if you're asking if heated floors are worth it, the answer in our vast experience is a resounding, "Yes!" While heated flooring may be an additional up-front expense, in the end you are saving space, time, and allowing yourself the comfort you deserve within your home.
If you are considering a bathroom remodel, give Tracy Tesmer Design/Remodeling a call. We will talk through the many improvements you could make to your existing space, including heated floors!
Click here to contact us!