Tracy Tesmer Design/Remodeling voted 'Best of Hall' once again
For the fifth consecutive year, the Tracy Tesmer Design/Remodeling team has been voted "Best of Hall" in the annual contest sponsored by the Gainesville Times. And just like last year, TTDR took home a record four awards:
Best Home Remodeler
Best Kitchen & Bath Remodeler
Best Contractor
Best Patio & Deck Design/Installation
Tracy Tesmer Design/Remodeling is North Georgia's premier design build firm offering custom designs and professional construction services for:
Deck, Patio, and Outdoor Kitchens
Like many businesses, TTDR faced unexpected and unprecedented circumstances in 2020. And while we learned to adapt to plenty of changes, we also learned that some things have remained the same.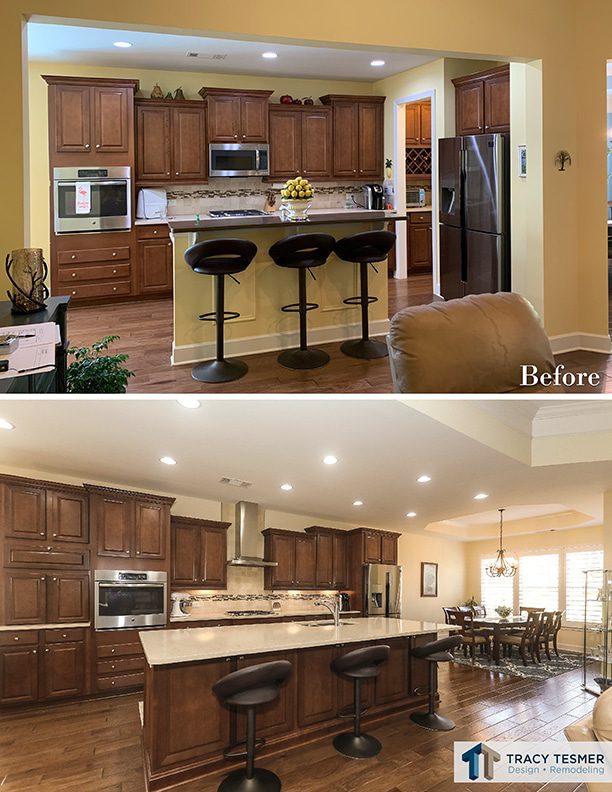 Kitchen remodeling remains the No. 1 home improvement project that homeowners tackle.
That shouldn't be a big surprise, considering the kitchen is the heart and soul of the home. It's where memories are made, where family and friends gather for the holidays and special occasions, as well as a place where traditions and recipes are passed down from one generation to the next.
In 2020 many homeowners found themselves spending more time at home – and in their kitchens – than ever before. Though a global pandemic may have limited large gatherings for many, it caused others to cook and eat at home regularly. It also compelled some to realize their current kitchens might not be meeting all of their needs.
"We continue to be humbled by the support of the community, and are honored to have our work recognized," said owner Tracy Tesmer. "It's rewarding to be a part of making someone's vision for their home a reality."
Whatever the size of your home remodeling project – big, small, or somewhere in between –our design/build experts at Tracy Tesmer Design/Remodeling are here to work with you on seeing your project through to completion from initial concept and securing necessary permits to selecting finishes and applying that final coat of paint.
In addition to providing you with an updated, functional space that meets your family's unique needs, a great remodel can turn into a sound investment, adding tremendous value to your home.
Are you considering a remodeling project in your home or office? Contact our award-winning professionals today at 678-846-3651.