Tubs in Master Bathrooms are Overrated!
When consulting with homeowners on master bathroom remodeling, we almost always get asked the same question. "We don't ever use our tub, but are afraid to get rid of it for resale purposes. Do we need to keep it?" Our answer is always the same. As long as you have a bathtub in another bathroom in the house, the master bath tub can go! We believe that it's best to eliminate the overrated master bathroom tub to make room for features that your family will actually use on a regular basis.
"Will not having a master bathroom tub hurt my home's resale value?"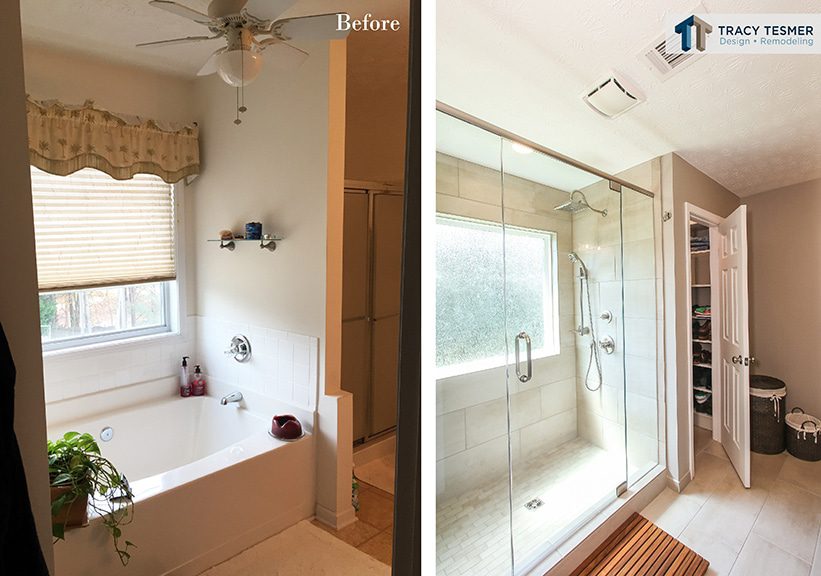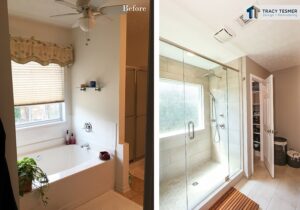 It is true that some families can't live without a master bathtub, and by removing it you will exclude those families as potential buyers. However, you have to keep in mind that any remodeling decision you make one way or another will always turn off one group of buyers.
For example, let's say you had a porch that you converted to a heated and cooled sunroom. For your family it increases the usable square footage of your home and gives your kids an extra play area, and many families will agree. However, you will run into some who would have preferred to have the covered outdoor space more.
Minimize the negatives by increasing the Wow Factor
Most of the time bathroom remodeling projects are confined to the current bathroom footprint. By removing a bathtub, it allows you more space to play with to improve other features. In some cases, these bonus features will actually increase home's value, all by removing the dusty, unused bathtub! Here are some ideas on how to use that extra space gained by gutting the overrated master bathroom tub:
Add a dual sink vanity, or install separate "His and Hers" vanities

Upgrade your standard shower, in which you may be hitting your elbows on the walls, to a larger, walk-in, custom tiled shower

If your bathroom backs up to your master closet, bump up the square footage by combining the closet for increased storage

Enclose the toilet within a "water closet" for increased privacy

Add extra storage space with a small closet or tower cabinet atop a larger vanity.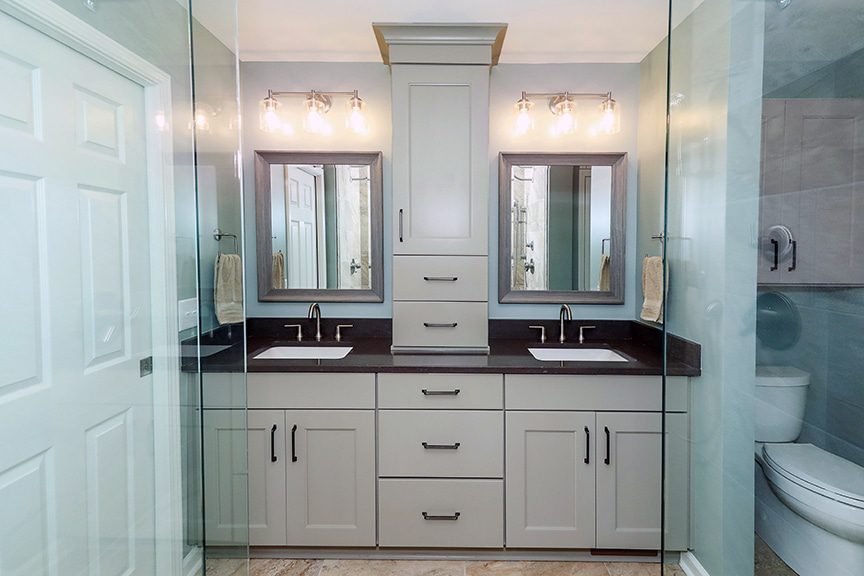 Remember what YOU want
This is your home and you will be the one living in it and using the master bath multiple times every day. Although it's always best not
to go too far off the deep end in terms personalizing your house, make it so that it fits you and your family's lifestyle. (We've all seen the HGTV shows with homeowners that went a little crazy with the wall-to-wall murals, the indoor tree house, or the chandeliers in every room.) If house plants are the only ones using the master bath tub, let it go to make room for more functional space! Contact us today to discuss your remodeling needs or make an appointment for an in person consultation.