Why a Walk-in Shower WITH a Tub May Be the Right Option for You
Are you ready to take your bathroom to the next level? If so, consider putting your bathtub inside of your shower. Yes, you heard us.
The bathtub in the shower concept is definitely a less utilized trend (not to be confused with the "tub-shower combo"), but they are the talk of the block when you add one, and more importantly, can save people a lot of space in their bathroom. More common in transitional and contemporary spaces, the design is still simple and elegant.
So, what could adding a bathtub in the shower mean for you? Well, there are plenty of perks that will make you and everyone in the house happy. Let's take a closer look.
Saves Space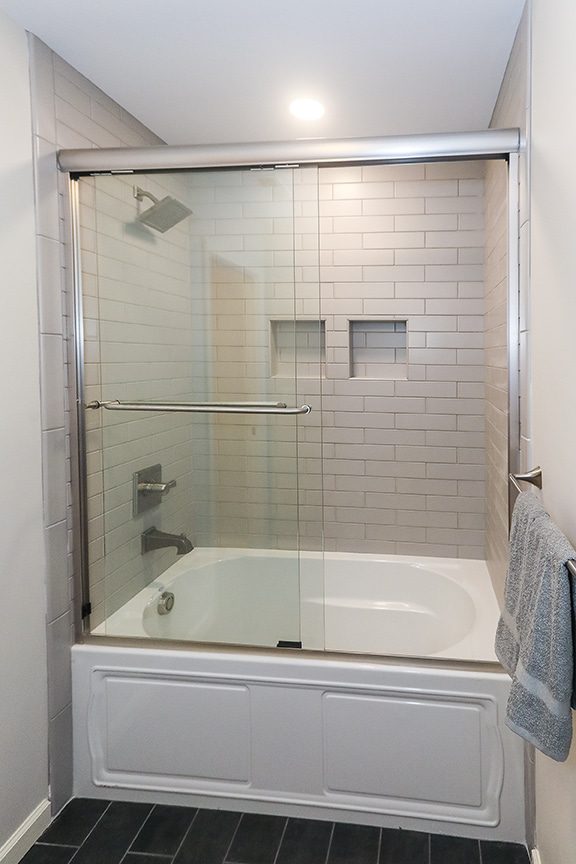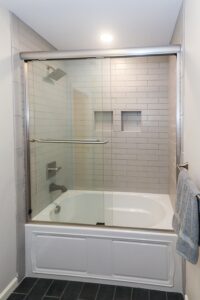 Regardless of the overall size of your bathroom, the space will feel much larger by opening up floor space and differentiating the vanity area from the wet area. This concept creates distinct spaces within your bathroom, helping the room to feel more spacious. While this design is typically best suited for medium to large-sized bathroom areas, smaller bathrooms can still benefit from the same concept of differentiating between wet/dry areas with the more familiar "tub-shower combo."
For smaller bathrooms with less overall square footage, a tub-shower allows for both in a compact space.
For medium sized bathrooms, have you been asking yourself, "Is it better to have a tub or walk in shower?" Now you don't have to choose! You can put a tub in a walk-in shower. For these medium and larger-sized bathrooms, you can incorporate a freestanding or built in tub within your shower or "wet" area for a more luxurious look.
If your bathroom is large enough, oftentimes homeowners will separate the tub from the shower. However, in certain instances that square footage could be used for a walk-in closet or extra cabinetry storage space if the tub and shower are paired together.
Convenient for All
This bathtub and shower pairing is a huge hit for children and adults alike. With glass dividers or curbs, children can splash around all they want without getting water anywhere in the bathroom that is not meant to get wet. Pets can also be showered off without heaving them awkwardly or tricking them into a bathtub, while also keeping their messy shaking-off-the-water-selves contained in the wet area. That sounds great, doesn't it?
Not only is this division of space convenient for your pets and children, but it is also convenient for you! Having a dedicated wet space saves you the stress of worrying about water damage and messes in your vanity area. This bathroom design also allows you to relax however you please by showering or bathing. Not to mention, the larger space makes personal hygiene practices such as shaving legs, or helping others bathe so much easier.
This combination also makes cleaning simpler. You are able to spray down the entire bathtub and shower area without creating a mess or spraying soap and water anywhere it doesn't belong. Plus, who doesn't like an opportunity to kill two birds with one stone?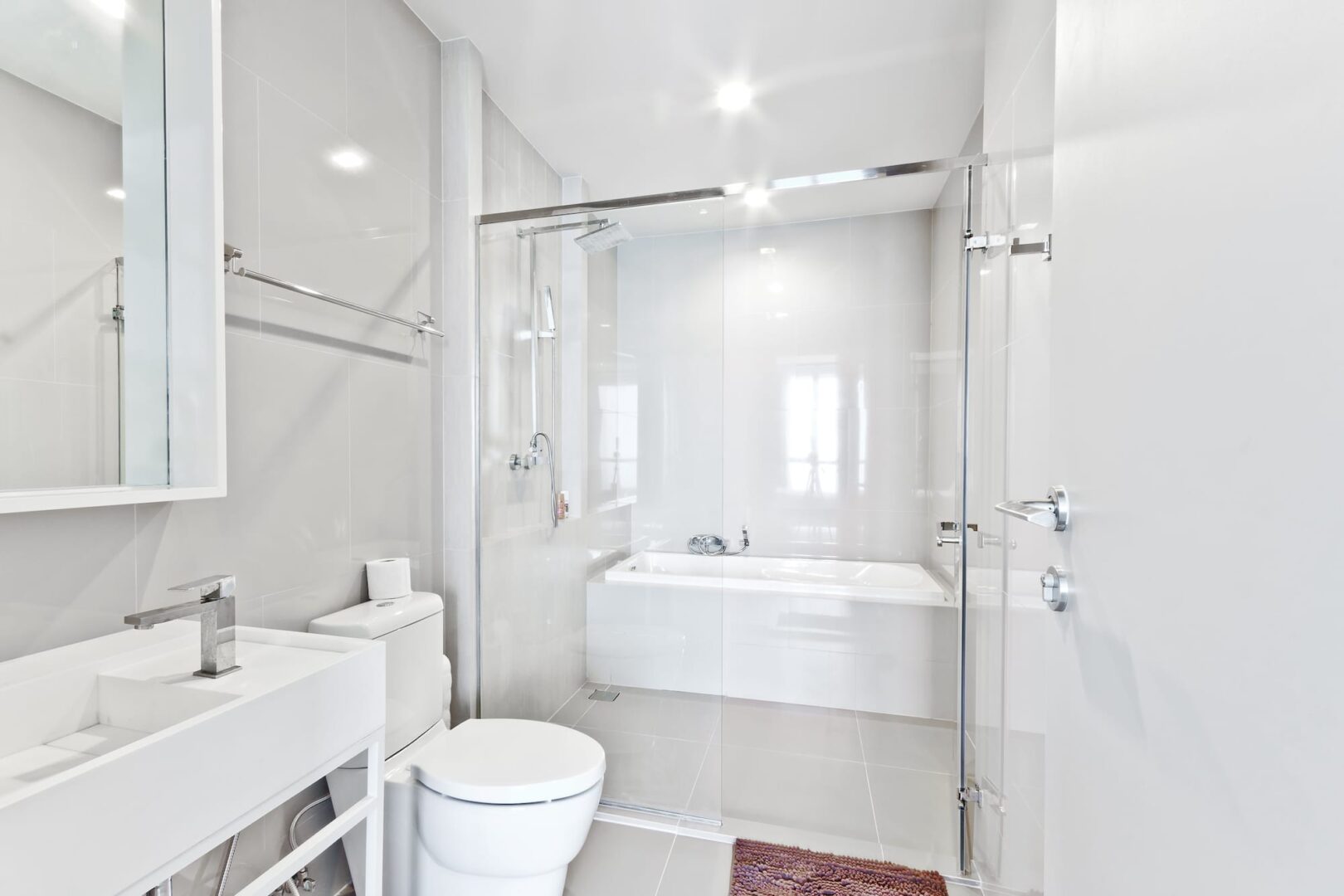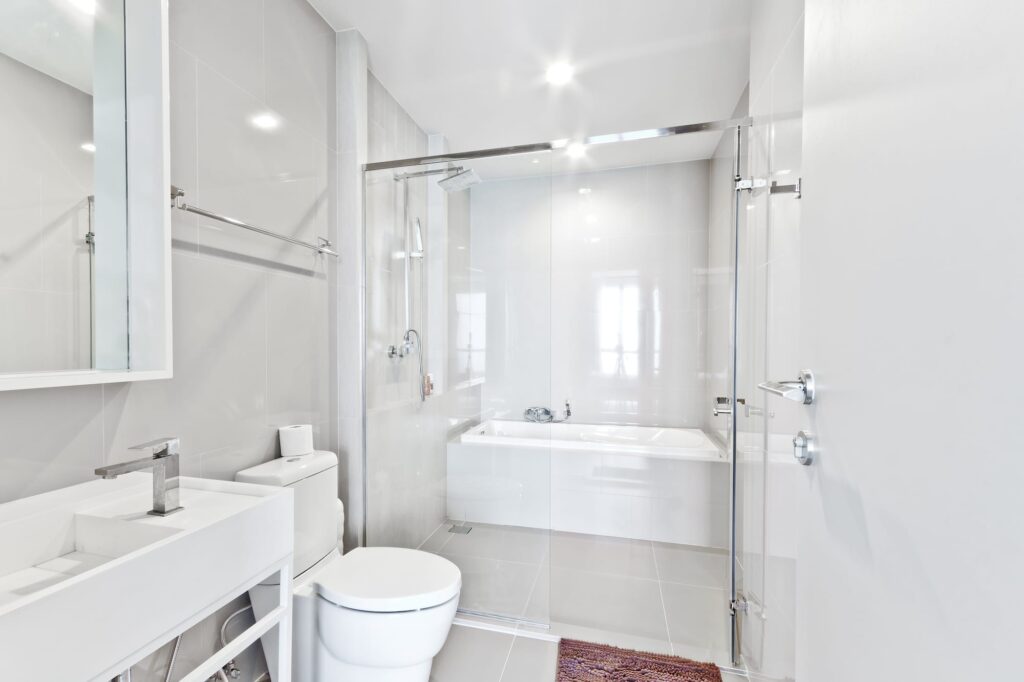 Endless Design Options
When designing your luxurious bathroom retreat, there are endless options to choose from. Deciding on a bathtub can be difficult since you have so many options, from a freestanding tub to a Japanese soaking tub or even a clawfoot tub. That doesn't even cover half of it. When picking out the style of bathtub for your space, be sure to consider the layout and square footage of where your future bathtub in the shower will be placed.
Allow enough room on all sides of a freestanding tub for convenient cleaning, or choose a design that has a more built-in look. Using stone like quartz for tub decking is popular and easy on clean up. A designer will help you to determine what is the best size tub for your square footage.
Choosing a design style that uses glass dividers to separate the space without visually constricting the room makes the space seem larger and more expansive. Even using less glass can be accommodated. Like all typical showers, the floor of these designs are slightly sloped so that it allows water to travel to the drain in the shower without getting the rest of the bathroom floor all wet. When designed and installed correctly, the floor will allow the bathroom space to flow nicely together and feel endless.
Consider adding freestanding faucets and tub fillers to your bath for a modern or classic look and feel that never goes out of style.
Luxury at Your Fingertips
The shower and bathtub mini wet-room will definitely have that wow factor for anyone who takes a step into the space. Show off your taste and personality with a dramatic yet sophisticated bathroom. This luxurious design addresses the needs of everyone in the household and doesn't exclude anyone's preferred method of washing off.
If you are considering a small, medium, or large bathroom remodel and are considering having a tub and shower, or want to know how much does it cost for a walk-in shower with tub, give Tracy Tesmer Design/Remodeling a call. We will talk through and explore all of the many options that will make your space feel refreshing and a joy to use every day!
Contact us!