TRACY TESMER DESIGN/REMODELING
Offering Custom Designs & Professional Remodeling Services Since 1999
Scroll Down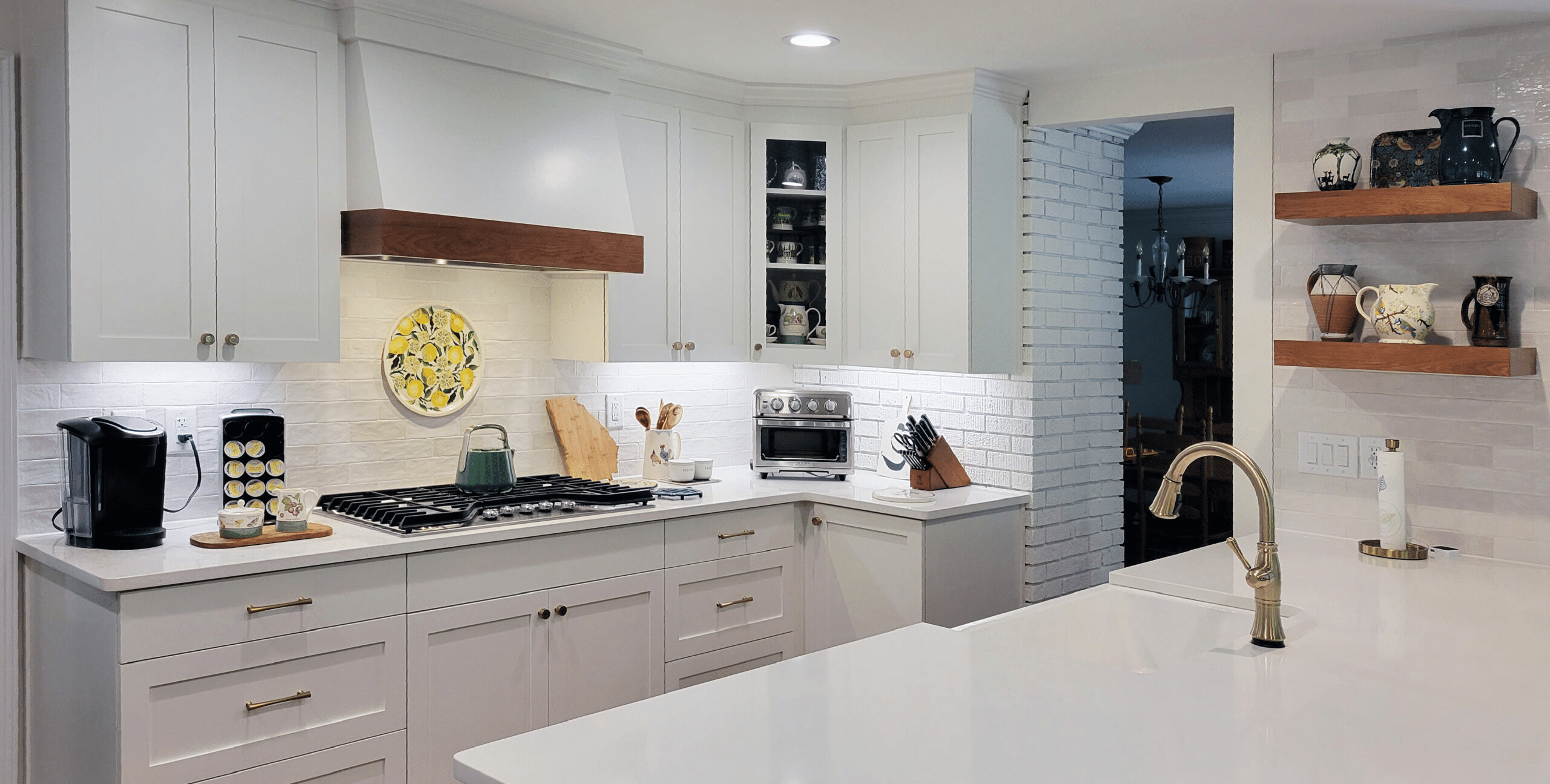 WHO WE ARE
Detailed and Caring Craftsmen
Award-winning interior design and home remodeling firm in Northeast Georgia, skillfully guiding home and small business owners through the design and build process.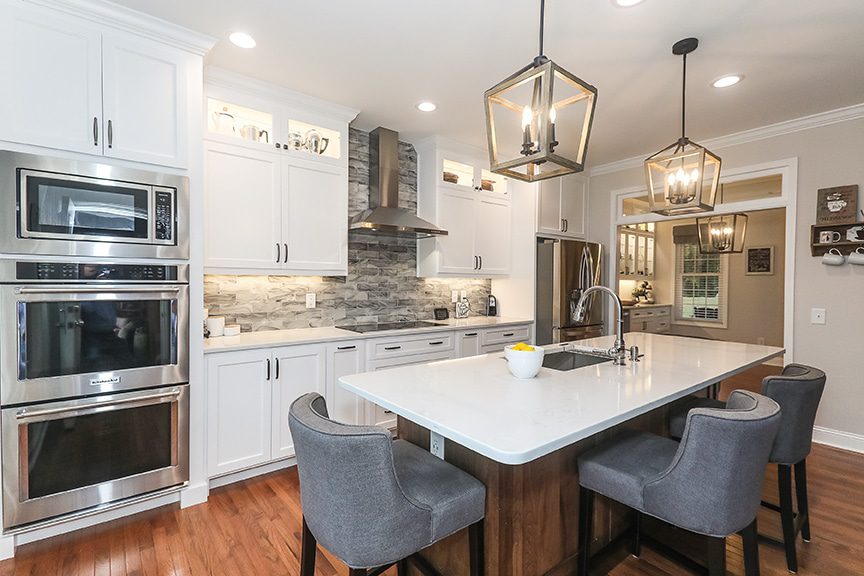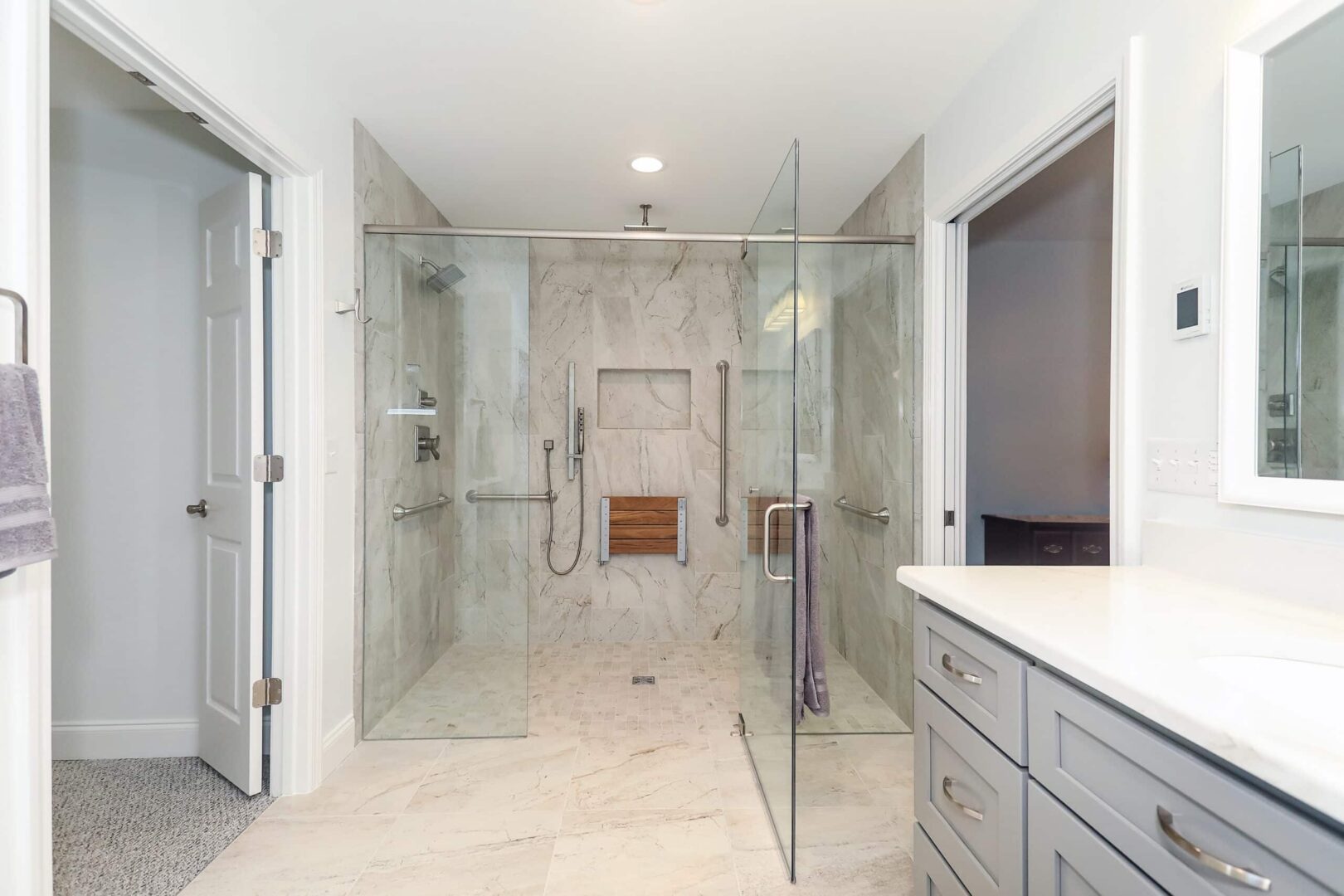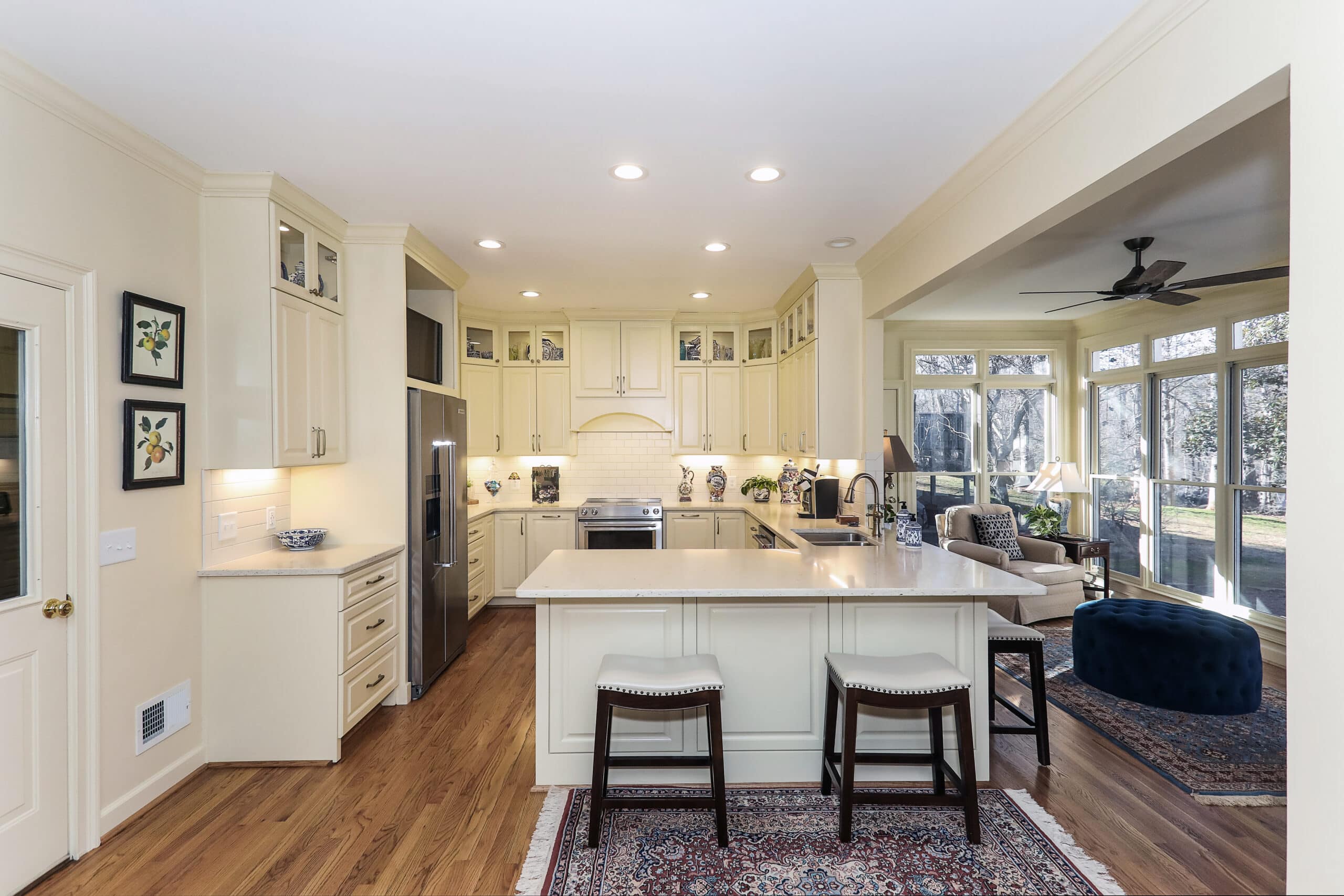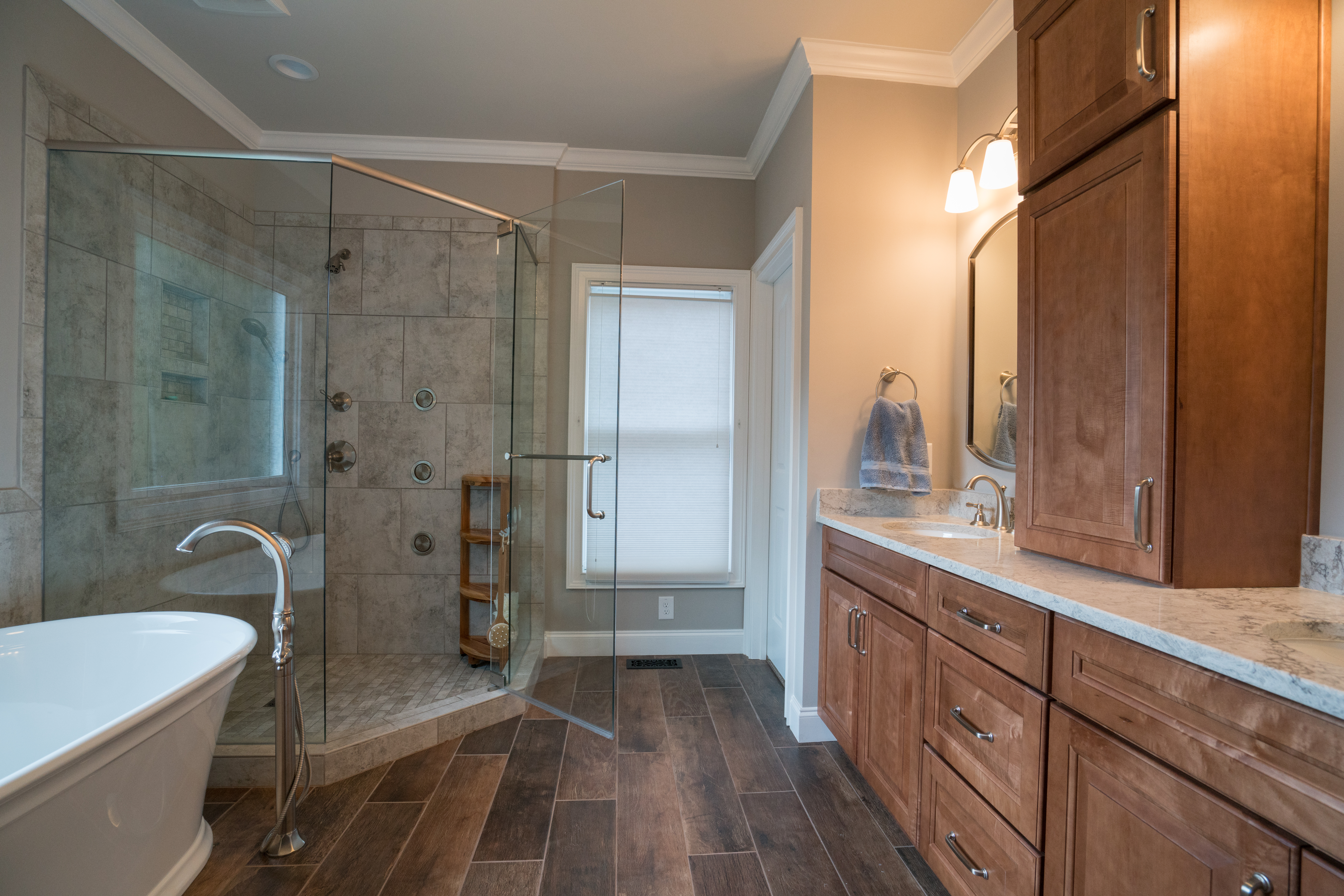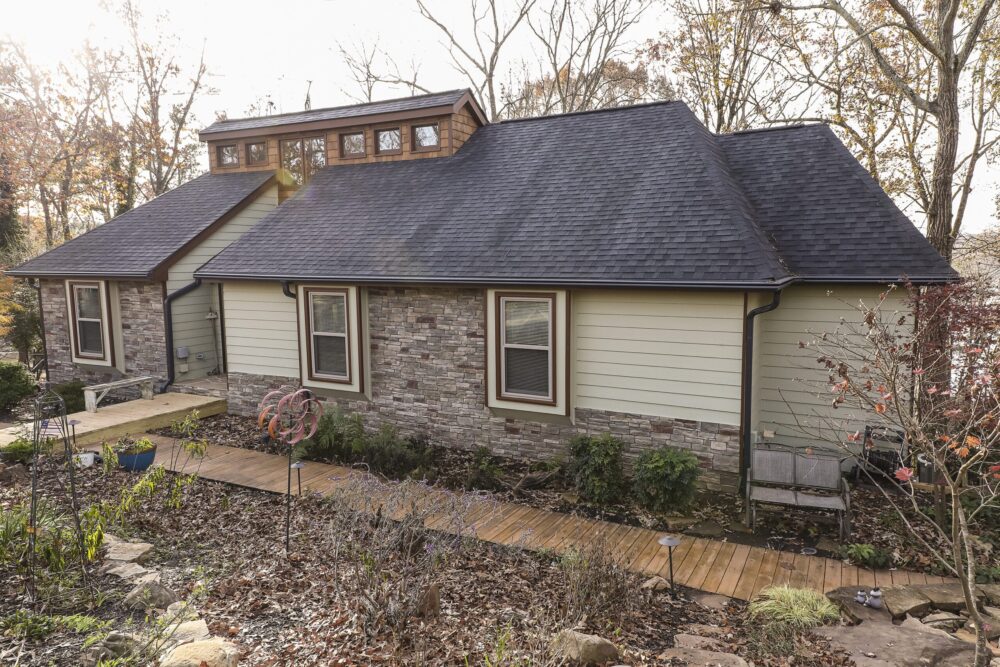 "Our team understands your house is the center of your life and one of your largest assets. That's why we give all of our clients an industry-leading, two-year warranty on all of our work. Should any unexpected issues arise, the team at Tracy Tesmer Design/Remodeling will do what it takes to make it right."

– Tracy Tesmer
What We Do
Our Process
At Tracy Tesmer Design/Remodeling, we work with our home remodeling and commercial clients in a unique way. We try to eliminate surprise costs by providing quotes based on an approved design that we work with you to create, rather than just providing an estimate. We take the time to meet with you in person, walk through the project and create a design that meets your needs and preferences.
01       Consultation 
Phone and on-site discussions determine budget and scope of work.
02      Design & Pricing
We pull measurements, discuss and design to needs, wants and what is feasible.
03      Construction
Permitting, scheduling, coordinating inspections and regular communications throughout the project backed by a two-year warranty.
While commercial and home remodeling are our specialty, we also offer handyman services for a wide range of needs.  Or if you are considering purchasing a home or commercial property and need advice, call us to set up a consultation with Tracy Tesmer prior to purchase.
See What We Can Do For You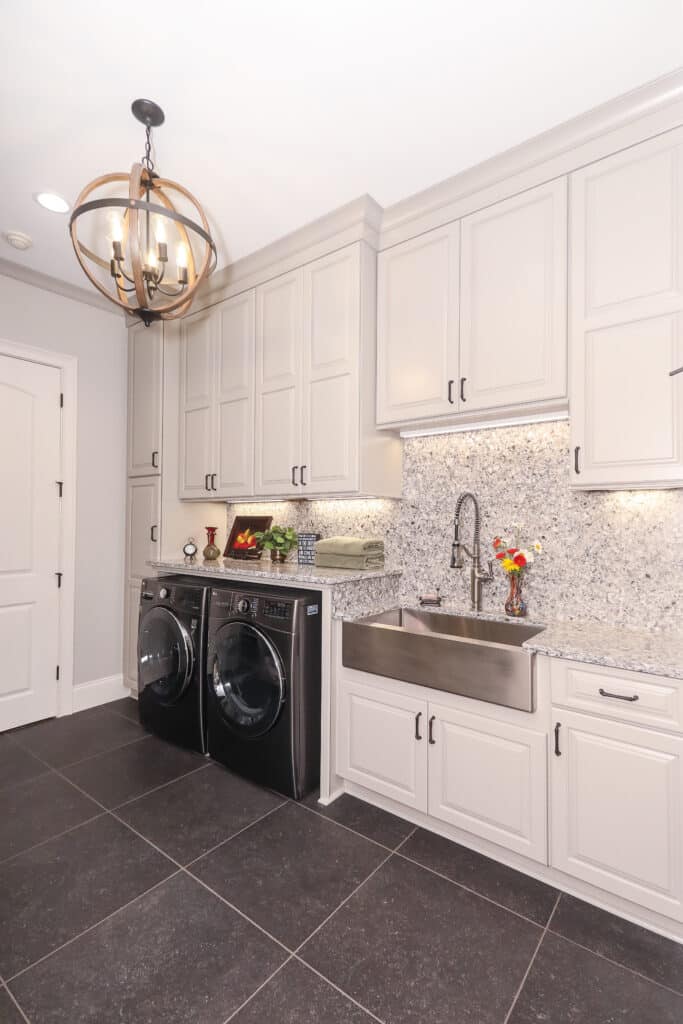 How We Make a Difference
An Eye For Detail
TTDR professionals know how to provide the look and feel you want in your home or business, and have the knowledge necessary to tackle any commercial project, home remodeling or design plan. Our proven process produces stellar results, project after project.
Not sure exactly what you want? No problem! Our experienced designers can help refine your vision to combine style and functionality. We are there for every phase, from conception to design to construction, and our commitment to customer service aims to ensure your complete satisfaction.
Our 30-year-old house just looked blah on the outside. There was no character and it needed more than just paint. Thankfully, we chose Tracy Tesmer Design/Remodeling after interviewing four different contractors. They have perfected the process of design and home remodeling. Most importantly, they care about their customers. Thank you for your expertise in turning out a home exterior that is beyond anything we could imagine. We've received so many compliments. Our kitchen and two bathrooms are next. Can't wait to see how they turn out.
– Pat B.
We have nothing but great things to say about working with the Tesmer team and the home remodeling that they did for us. Charles kept us informed on the remodel every step of the way. He is a perfectionist and it truly shows in our home. Sara was wonderful to work with and was at our side for choosing tile, cabinets, granite, fixtures and colors etc.. Our home is beautiful thanks to her designer talents and Charles' attention to details. I would highly recommend the Tesmer team to anyone.
– Chris B.
Mom LOVES LOVES LOVES her new bathroom!
– Belinda F.
Tracy Tesmer Design/Remodeling recently completed a kitchen and bath remodel for us. They did a great job. We were always well informed about every aspect of the project. Everyone involved in the project always showed up on time, and they were all very professional in the job they were doing. The remodel turned out great, and the cost was exactly what they told us in the beginning it would be.
– Lisa A.
We couldn't be more delighted with the work Tracy Tesmer's team did for our kitchen/laundry/powder room remodel.  The entire team was absolutely awesome!
– Karen M.
I wanted to take a moment to thank you personally for all of the planning and hard work that went into my recent office makeover… I know the time frame you had to work under was tight for all that was accomplished, but you took on the challenge with confidence and made sure that everything was completed on schedule and on budget… I'm so proud of the result and my patients are loving it, too!
– Kris J.
Great experience. I am very busy and I just don't have the time for details. No worries it was all taken care of. I could not be more happy!
– Holly C.
I just wanted to thank you for the master bath your company made for me. I love every aspect of the design, materials, and workmanship. I feel as though I have the master bath that belongs in a million dollar home…
– Carol W.
Nothing but first-class. Another satisfied customer!
– Craig L.
Standing by your work and your subcontractors' work really sets Tracy Tesmer Remodeling apart from the rest! Thanks to you for illustrating to me that your work and workmanship guarantee is solid.
– David M.
Work and workers are of exceptional quality.
– J.G.
We need to thank you for all your help and counseling that got us from the old… really old… to the new and 'better-than­-we bargained-for' bathroom. It was great to work with someone who knew what we wanted before we did.
– Nell W.
I want to tell you that I am enjoying the remodeled bath. The work that you and your team did shows good workmanship. Thank you for the photos they look great!
– Carl P.
Everything about his job was wonderful. Good team of workers and fun to work with as well. We are enjoying our new kitchen every minute.
– L.P.
Best in the business! Tracy and Charles did a great job for us. We did a full remodel of our master bath, kitchen, repainted full interior of our house, replaced all bath counter tops and refinished all wood floors. Tracy has the best subs and the quality of their work was exceptional. The two-year warranty Tracy offers is a big differentiation. Tracy's discounts at suppliers offered substantial savings…
– Skip P.
Tracy Tesmer Remodeling exceeded our expectations. We've worked together twice and we'll work together again.
– Judy K.
Scott, who actually did the work, is a skilled professional. When he ran into unforeseen problems, he stayed on the job for 14 hours until the work was done right. I will use your services again and have recommended you to friends already!
– Scott M.
Over the last ten years, we have had several contractors for about fifteen building and renovation projects. Tracy Tesmer Remodeling is definitely superior. No other contractors have shown the integrity, professionalism, and work ethic that their people have demonstrated.
– Toni H.
EXPLORE OUR WORK
Galleries
At Tracy Tesmer Design Remodeling, we stand on our work. When a home or business owner sees a finished TTDR project, we want them to say, "Wow!" Not because they can't believe what they're seeing, but because their new kitchen, bath or home addition is now a reality. We are proud of our work and invite you to take a look at some of our recent creations.