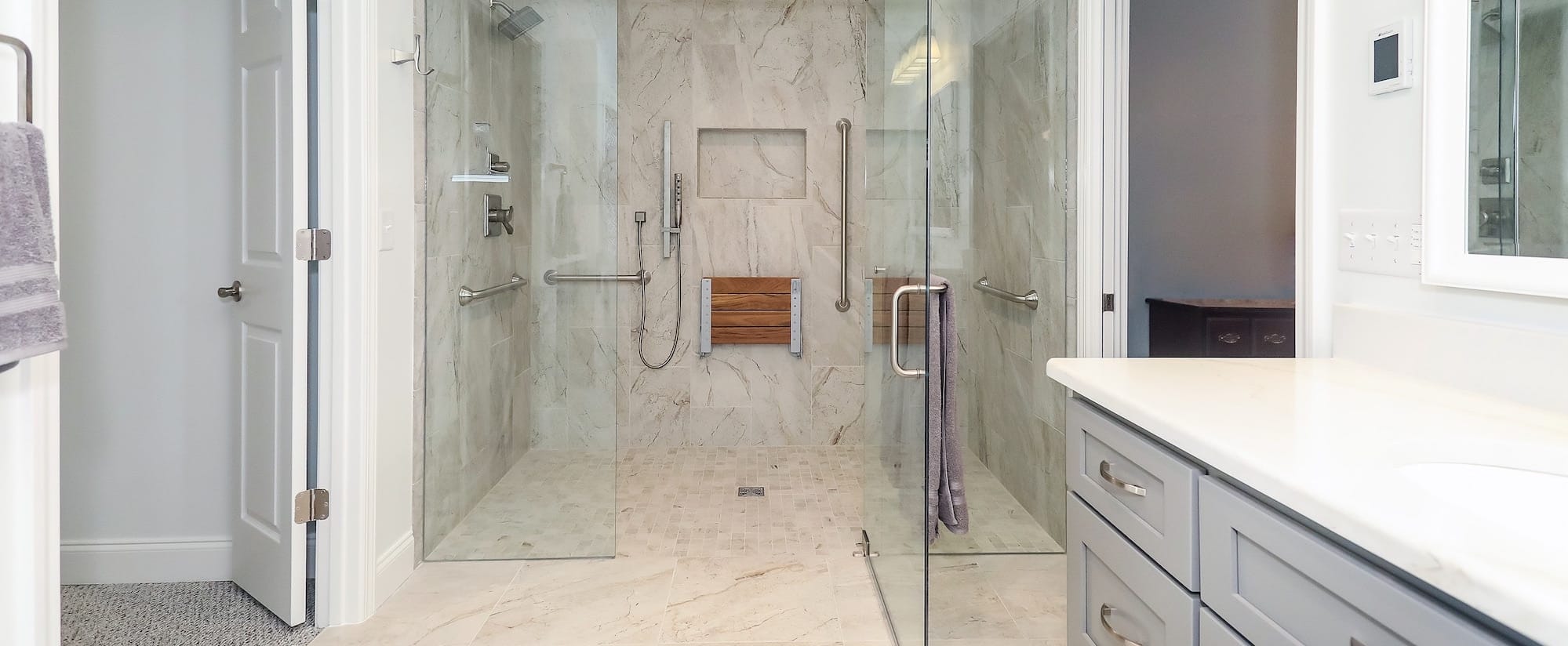 Enhancing Comfort and Independence
Age in Place Remodeling
As we journey through life, our homes hold precious memories and sentimental value. However, as we age, our needs evolve, and our homes must adapt to accommodate those changes.
Age in Place Remodeling
Hidden Value
We believe that everyone should have the opportunity to age gracefully and comfortably. Age-in-place home remodeling is the solution that allows seniors and individuals with mobility challenges to continue living independently and comfortably in their beloved homes. We are committed to creating spaces that empower you to embrace aging gracefully without compromising on safety or style. Our age-in-place remodeling services are tailored to your unique needs and preferences, providing the perfect balance of functionality, safety, and aesthetics.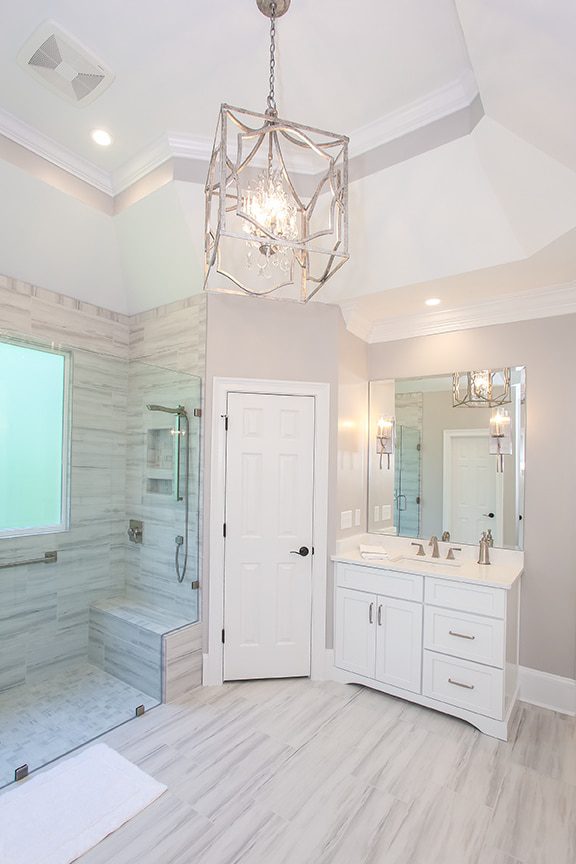 Age in Place Remodeling
Age in Place Renovations
Why Choose Age-in-Place Remodeling?
Preserve Familiarity and Emotional Connection: Home is where the heart is, and the thought of moving to an unfamiliar environment can be daunting. Age-in-place remodeling enables you to maintain the emotional connection to your cherished home while making necessary adjustments for safety and accessibility.
Enhance Safety and Accessibility: Our team of expert designers and contractors focuses on creating environments that prioritize safety and accessibility. From installing grab bars and non-slip flooring to widening doorways for easy navigation, we ensure that every aspect of your home supports your changing needs.
Promote Independence: One of the main goals of age-in-place remodeling is to foster independence. By customizing your living space to fit your specific requirements, we help you maintain autonomy in your daily life, whether it's in the kitchen, bathroom, or bedroom.
Cost-Effective Alternative: Compared to the expenses associated with moving to a new home or even an assisted living facility, age-in-place remodeling is a cost-effective option. Our thoughtful designs save you from uprooting your life and allow you to stay in the home you love.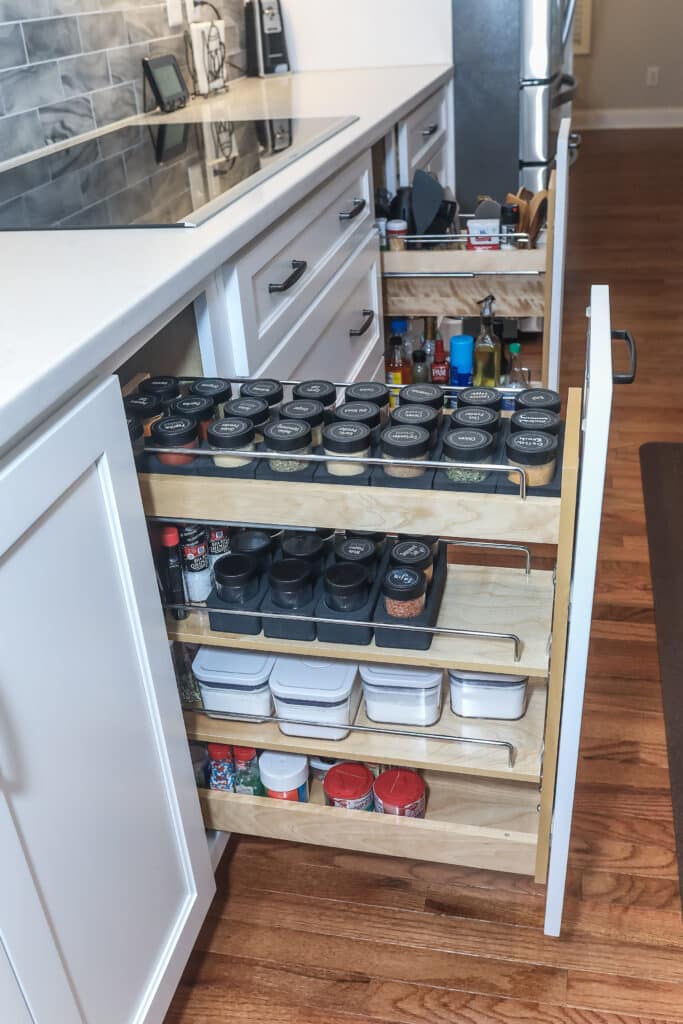 Consider Your Future
Age in Place Remodeling
Our Age-in-Place Remodeling Services:
Bathroom Renovations: We revamp your bathroom with accessible features such as walk-in showers, comfort-height toilets, strategically placed grab bars, and slip-resistant flooring to ensure your safety and comfort.
Kitchen Adaptations: Our kitchen remodeling focuses on creating a user-friendly space, with lowered countertops, easy-glide cabinets, and touch-activated faucets for a hassle-free cooking experience.
Bedroom and Living Area Modifications: We design and implement bedroom and living area adjustments to eliminate trip hazards, improve lighting, and optimize furniture layout for easy movement.
Elevators: If you have a multi-level home, consider if an elevator is right for you. We'll evaluate all levels to ensure proper placement and an elevator that blends beautifully into the design of your home.
Entrance and Exterior Accessibility: Our expertise extends beyond interiors. We make sure your home's entrance and exterior are easily accessible with features like ramps, handrails, and well-lit pathways.
Smart Home Integration: Embrace the future with smart home technology that allows you to control various aspects of your home with voice commands or a smartphone, enhancing convenience and safety.
Gallery
Aging-in-Place Portfolio
We need to thank you for all your help and counseling that got us from the old… really old… to the new and 'better-than­-we bargained-for' bathroom. It was great to work with someone who knew what we wanted before we did.
– Nell W.
Mom LOVES LOVES LOVES her new bathroom!
– Belinda F.
Wow, what a difference! Yes, we are absolutely loving our new bath and closet!
– Anna S.
Work and workers are of exceptional quality.
– J.G.
I just wanted to thank you for the master bath your company made for me. I love every aspect of the design, materials, and workmanship. I feel as though I have the master bath that belongs in a million dollar home…
– Carol W.
Nothing but first-class. Another satisfied customer!
– Craig L.
I want to tell you that I am enjoying the remodeled bath. The work that you and your team did shows good workmanship. Thank you for the photos they look great!
– Carl P.
Everything about his job was wonderful. Good team of workers and fun to work with as well. We are enjoying our new kitchen every minute.
– L. P.
Best in the business! Tracy and Charles did a great job for us. We did a full remodel of our master bath, kitchen, repainted full interior of our house, replaced all bath counter tops and refinished all wood floors. Tracy has the best subs and the quality of their work was exceptional. The two-year warranty Tracy offers is a big differentiation. Tracy's discounts at suppliers offered substantial savings…
– Skip P.
Tracy Tesmer Remodeling exceeded our expectations. We've worked together twice and we'll work together again.
– Judy K.
Scott, who actually did the work, is a skilled professional. When he ran into unforeseen problems, he stayed on the job for 14 hours until the work was done right. I will use your services again and have recommended you to friends already!
– Scott M.
Over the last ten years, we have had several contractors for about fifteen building and renovation projects. Tracy Tesmer Remodeling is definitely superior. No other contractors have shown the integrity, professionalism, and work ethic that their people have demonstrated.
– Toni H.
EXPLORE OUR WORK
Galleries
At Tracy Tesmer Design Remodeling, we stand on our work. When a home or business owner sees a finished TTDR project, we want them to say, "Wow!" Not because they can't believe what they're seeing, but because their new kitchen, bath or home addition is now a reality. We are proud of our work and invite you to take a look at some of our recent creations.