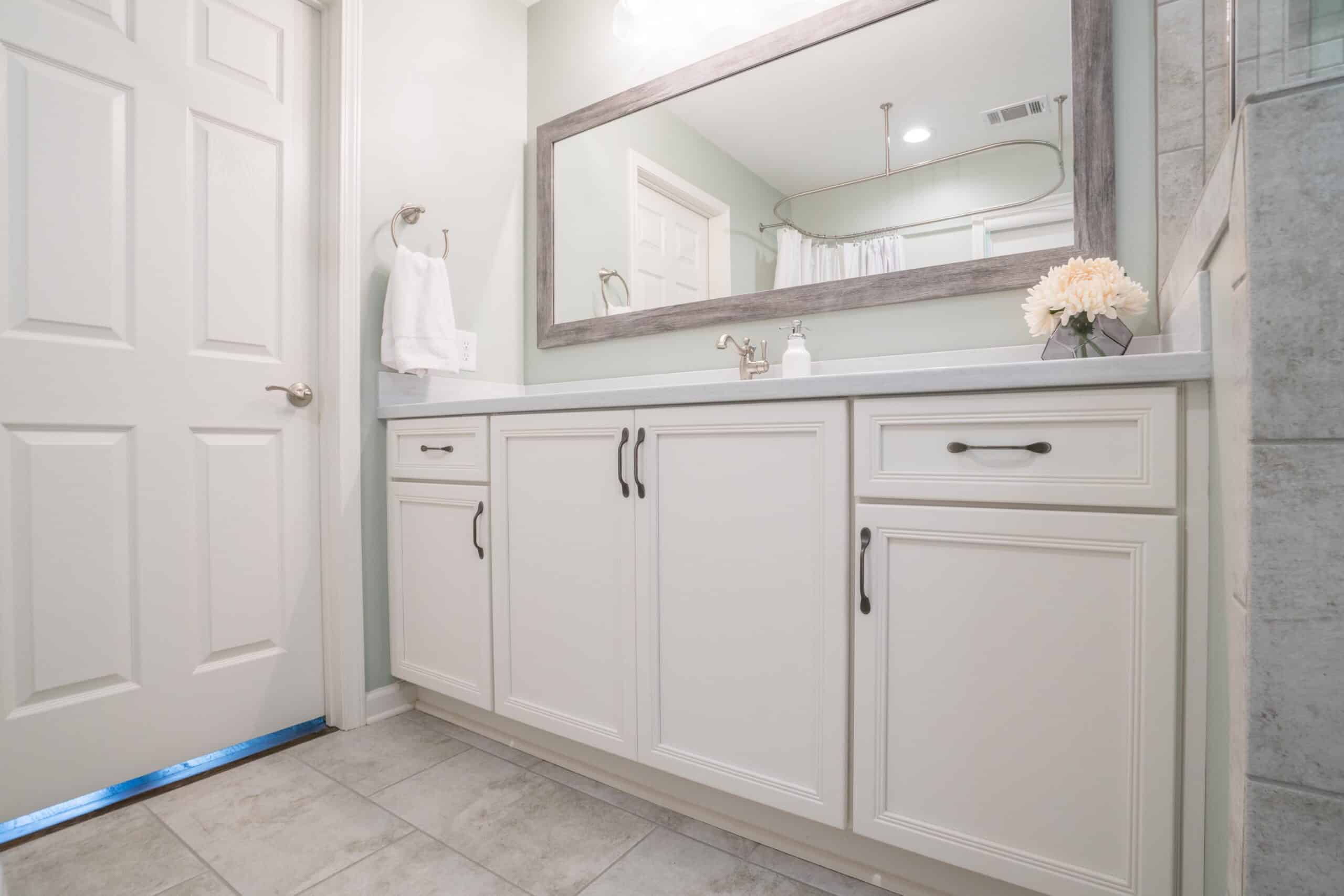 Tailored Solutions
Bathroom Remodeling
Your bathroom may fill a utilitarian role, but that doesn't mean that it cannot also inspire and add real value to your home.
Whether you want an indulgent spa-like retreat to erase stress – or just somewhere the maximizes efficiency – Tracy Tesmer Design and Remodeling can help provide it.
From custom designs, luxurious renovations, or simply perfecting the space available to you, we do it all.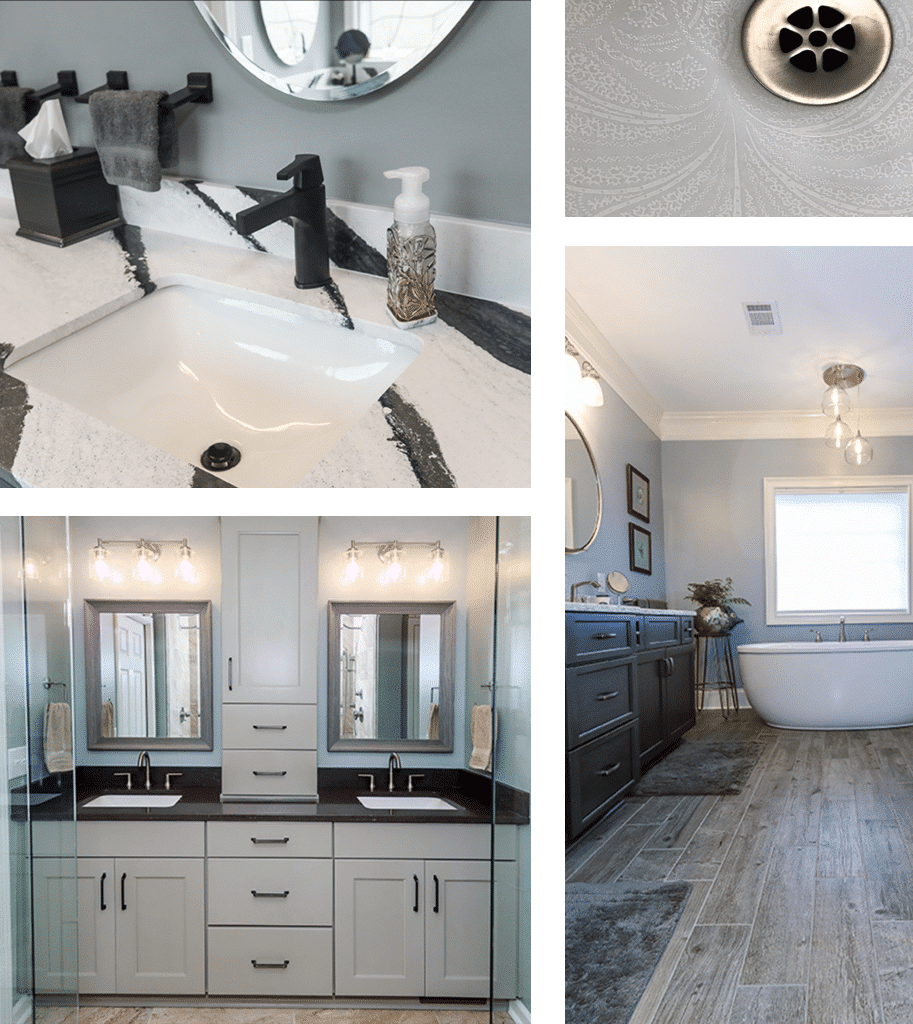 Bathroom Remodeling
Hidden Value
Did you know the master bathroom is one of the key areas where you can add value to your home? There are many options available to homeowners looking for a change to their bathroom spaces. Whether you want to reconfigure the layout or completely redo the space, we can help you find a design and look that fits your taste and needs.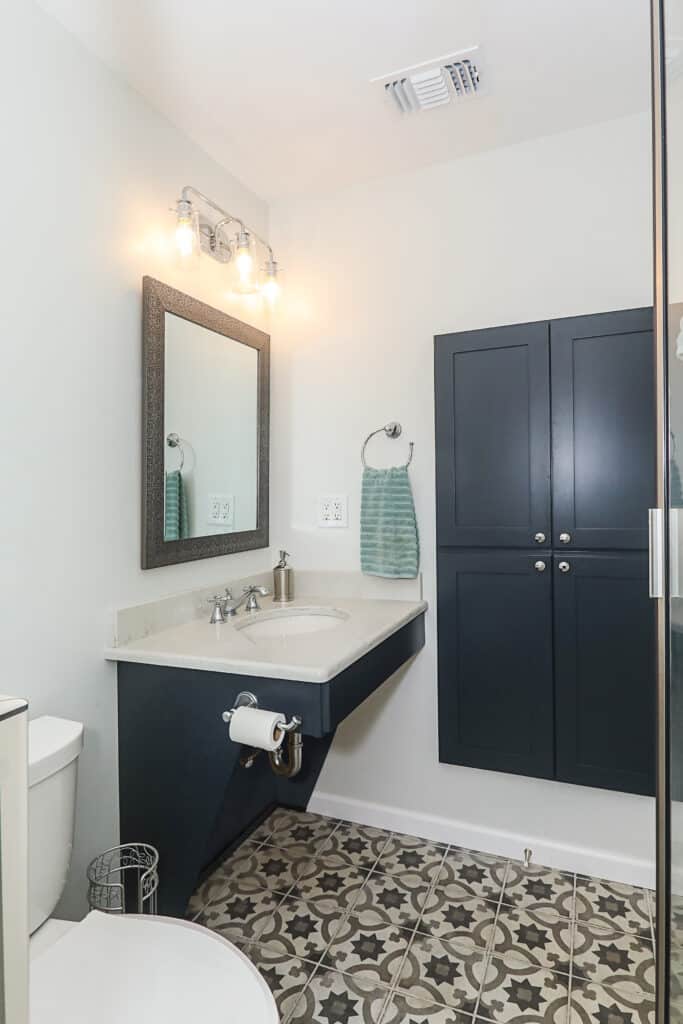 Bathroom Remodeling
Bathroom Renovations
Our experts know you do not have to start from the floor up. Sometimes a simple bathroom update is all you need. And you may be surprised by how some simple changes can add charm – and value – to any bathroom. For instance, we will help you look at:
Mirrors – Custom mirror frames make a noticeable difference in any remodel.
Fixtures – By updating these aspects, you can easily present a more modern look.
Flooring – A simple change, a new floor can make the look for the entire room.
Showers – The shower can provide a great start to your morning or respite after a rough day. Either way, we'll help you find a design and look that fits your taste and needs and makes a statement.
Find Your Fit
TTDR is a renowned bathroom design, bathroom remodeling and bath renovation firm for clients in the North Georgia area. No matter your needs, we will help you turn your bathroom remodeling dreams into reality.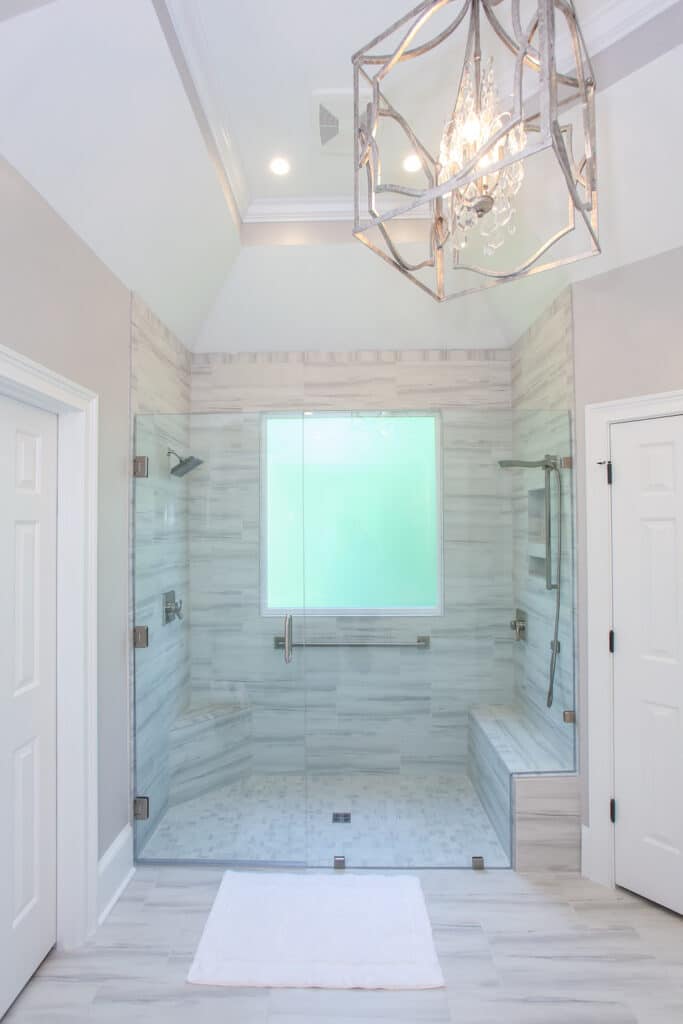 Consider your future
Age in Place Bathroom Remodeling
Thanks to the development of new components and fixtures, we can design and construct a bathroom that eliminates hazards and makes it easy for people of any age to safely bathe – while maintaining just the right look and style design you desire. The same goes for caretakers of elderly or disabled loved ones. 
Roll-in showers, or curbless showers are great options for family members with limited mobility and those that help them shower. We can also install grab bars in critical areas, such as shower or bathtub walls and also near the toilet. Entryways should also have enough space to accommodate walkers and wheelchairs. 
At Tracy Tesmer, we will consider all these needs to relieve any mobility or age limitations your family may have.
Gallery
Standout Bathrooms
We need to thank you for all your help and counseling that got us from the old… really old… to the new and 'better-than­-we bargained-for' bathroom. It was great to work with someone who knew what we wanted before we did.
– Nell W.
Mom LOVES LOVES LOVES her new bathroom!
– Belinda F.
Wow, what a difference! Yes, we are absolutely loving our new bath and closet!
– Anna S.
Work and workers are of exceptional quality.
– J.G.
I just wanted to thank you for the master bath your company made for me. I love every aspect of the design, materials, and workmanship. I feel as though I have the master bath that belongs in a million dollar home…
– Carol W.
Nothing but first-class. Another satisfied customer!
– Craig L.
I want to tell you that I am enjoying the remodeled bath. The work that you and your team did shows good workmanship. Thank you for the photos they look great!
– Carl P.
Everything about his job was wonderful. Good team of workers and fun to work with as well. We are enjoying our new kitchen every minute.
– L. P.
Best in the business! Tracy and Charles did a great job for us. We did a full remodel of our master bath, kitchen, repainted full interior of our house, replaced all bath counter tops and refinished all wood floors. Tracy has the best subs and the quality of their work was exceptional. The two-year warranty Tracy offers is a big differentiation. Tracy's discounts at suppliers offered substantial savings…
– Skip P.
Tracy Tesmer Remodeling exceeded our expectations. We've worked together twice and we'll work together again.
– Judy K.
Scott, who actually did the work, is a skilled professional. When he ran into unforeseen problems, he stayed on the job for 14 hours until the work was done right. I will use your services again and have recommended you to friends already!
– Scott M.
Over the last ten years, we have had several contractors for about fifteen building and renovation projects. Tracy Tesmer Remodeling is definitely superior. No other contractors have shown the integrity, professionalism, and work ethic that their people have demonstrated.
– Toni H.
Rightsizing Your Bathroom
Bigger is not always better in bathroom remodels. In fact, you may see the need to downsize your bathroom, perhaps dedicating some of its space to another area – such as a walk-in closet. We understand these needs and have helped countless customers here in North Georgia achieve the perfect bathroom space.
EXPLORE OUR WORK
Galleries
At Tracy Tesmer Design Remodeling, we stand on our work. When a home or business owner sees a finished TTDR project, we want them to say, "Wow!" Not because they can't believe what they're seeing, but because their new kitchen, bath or home addition is now a reality. We are proud of our work and invite you to take a look at some of our recent creations.