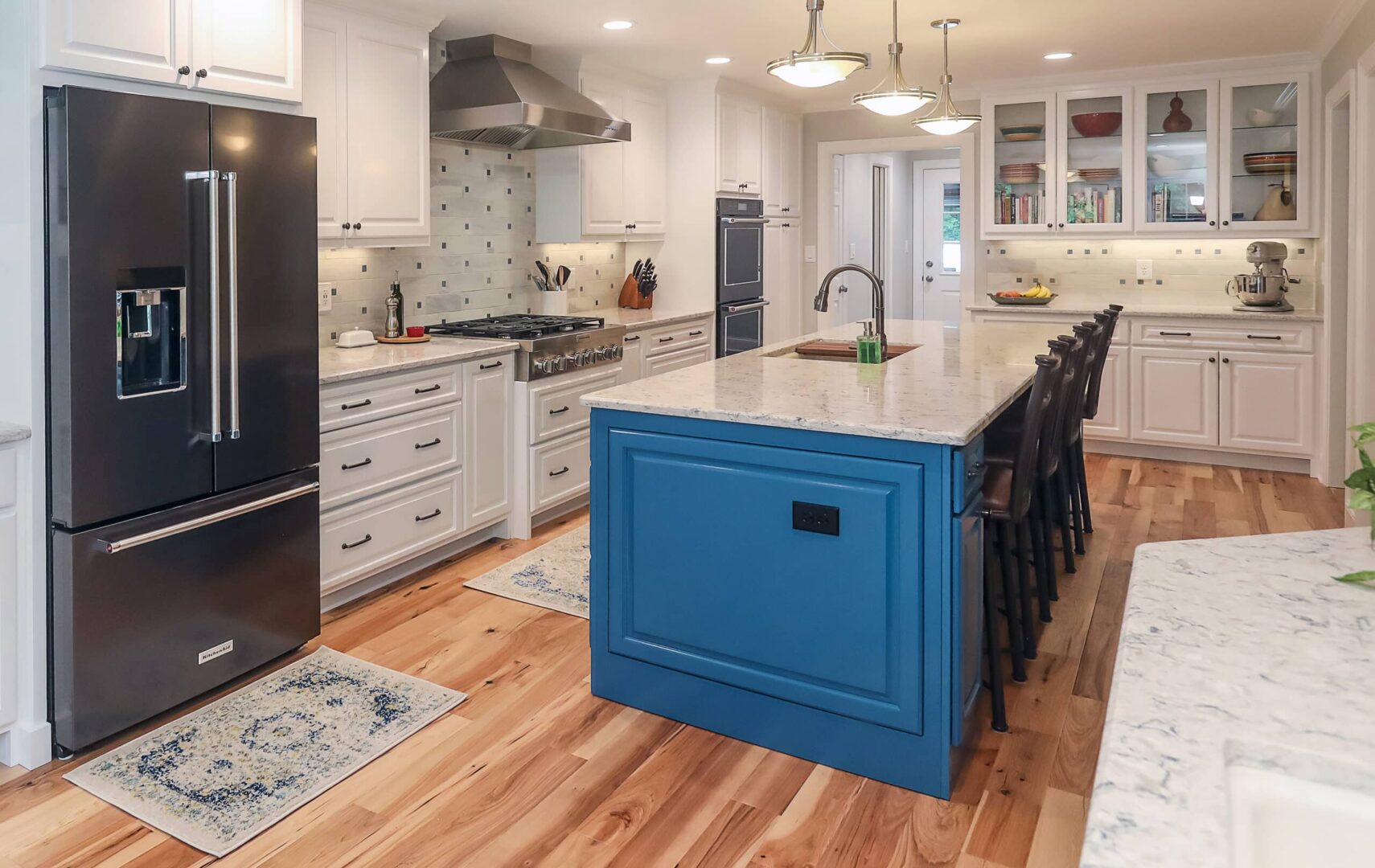 Our Expertise
Kitchen Remodeling
Your kitchen is the heart and soul of your home. It's where so many memories are made, as family and friends gather for holidays, the big game, and other special occasions. It is the place where traditions and recipes are passed down from one generation to the next and is often the center of every gathering.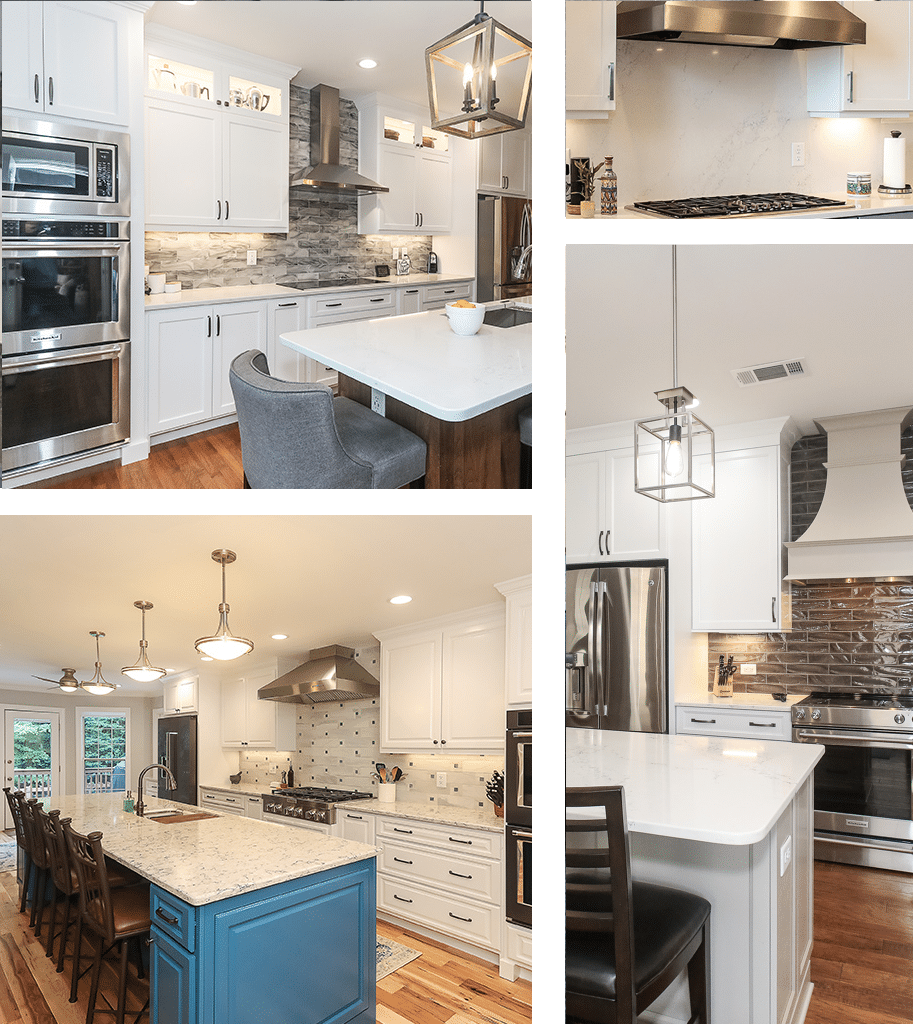 KITCHEN REMODELING TRENDS
Keeping Up With the Trends
Kitchen remodeling is the No. 1 home improvement project that homeowners tackle. In addition, a great kitchen remodel is a sound investment, adding tremendous value to your home. Whatever the size of your kitchen remodeling project – big or small – Tracy Tesmer Design/Remodeling (TTDR) can help transform your kitchen dreams into reality.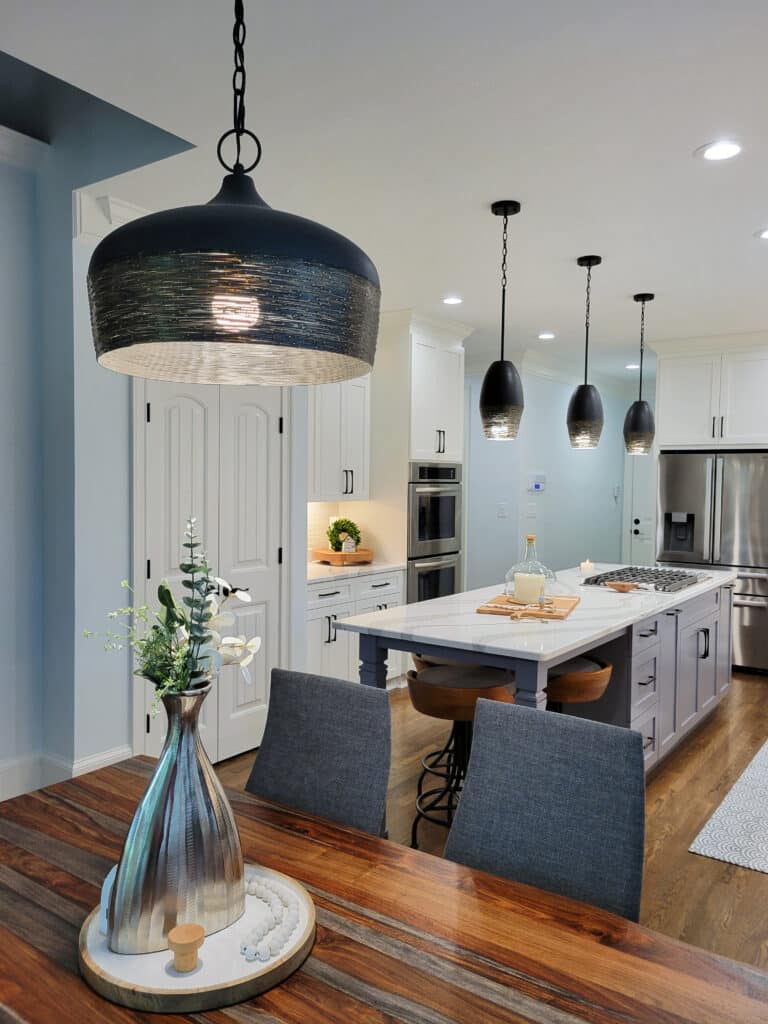 Kitchen Remodeling
Kitchen Renovations
Kitchens are important because they must perform so many tasks at once. It's not just about cooking and baking, but also inviting others in and enjoying those moments. Therefore, marrying form and function is the key to any kitchen remodel. The TTDR team understands this.
Find the Perfect Balance
We cater to a full range of tastes – from rustic to modern and everything in between. Open concept kitchens, big islands and hardwood floors are all popular choices. But you deserve something that is unique to you. So, whatever your needs and desires, we will help you achieve them. No matter if you know exactly what you want or just know you don't want what you already have – our designers will work with you to achieve the perfect look and function. Remodel aspects to consider include:
Countertop and backsplash – The right countertop is critical to the overall look of your kitchen and the options are numerous, including granite, tile, soapstone, quartz, and manufactured stone. Backsplashes also create a unique feel, and subway tile, glass tile, and mosaic glass all offer options.
Kitchen Cabinets – Your main form of storage, they also provide the overall look of the room and can be highlighted and framed by flourishes and hardware.
Kitchen Islands – Often the focal-point of the room, the right island offers centerpiece appeal and additional storage and functionality. And there are numerous options, including solid butcher-block, vintage metal, roll-away, dining, or even cooking island complete with stovetop and a second sink – all of which can be highlighted by perfectly placed lighting.
Kitchen Flooring – There are numerous flooring options available that offer the perfect form and function. Including hardwood, cork, laminate, tile (such as travertine) or even brick.
Kitchen Wall Teardowns – Open up space and provide the perfect flow to the room.
Appliances, lighting, plumbing, and fixtures – Our experts will help you balance them all and select the perfect options to highlight and support the overall feel of the room and home.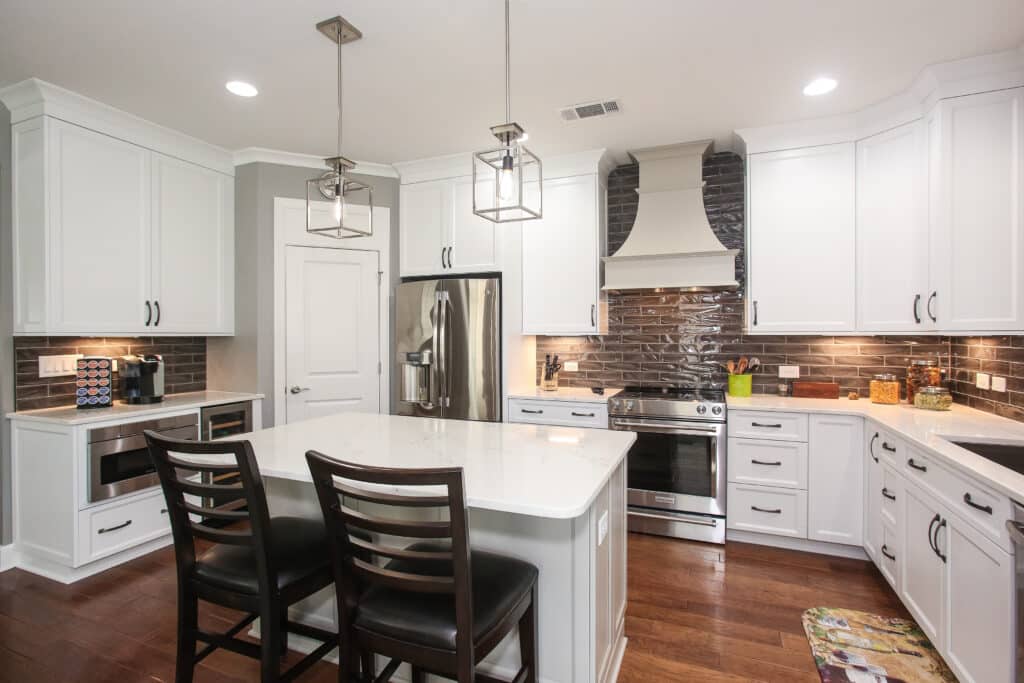 Consider your future
Age in Place Kitchen Remodeling
As we age, safety and accessibility become more important. Since we rely on our kitchens for family gatherings and every day use, at TTDR we believe it's important to address "age in place" kitchen remodeling ideas for any project we plan, depending on your family's current or future needs. Roll-in islands, widened entryways suitable for family members with mobility issues, more easy to reach drawers and pull-outs, and even height-adjusted appliances are just some of the age-in-place design ideas that will make your kitchen user-friendly for everyone, no matter their age or ability level.
Gallery
Standout Kitchens
We need to thank you for all your help and counseling that got us from the old… really old… to the new and 'better-than­-we bargained-for' bathroom. It was great to work with someone who knew what we wanted before we did.
– Nell W.
Mom LOVES LOVES LOVES her new bathroom!
– Belinda F.
Wow, what a difference! Yes, we are absolutely loving our new bath and closet!
– Anna S.
Work and workers are of exceptional quality.
– J.G.
I just wanted to thank you for the master bath your company made for me. I love every aspect of the design, materials, and workmanship. I feel as though I have the master bath that belongs in a million dollar home…
– Carol W.
Nothing but first-class. Another satisfied customer!
– Craig L.
I want to tell you that I am enjoying the remodeled bath. The work that you and your team did shows good workmanship. Thank you for the photos they look great!
– Carl P.
Everything about his job was wonderful. Good team of workers and fun to work with as well. We are enjoying our new kitchen every minute.
– L. P.
Best in the business! Tracy and Charles did a great job for us. We did a full remodel of our master bath, kitchen, repainted full interior of our house, replaced all bath counter tops and refinished all wood floors. Tracy has the best subs and the quality of their work was exceptional. The two-year warranty Tracy offers is a big differentiation. Tracy's discounts at suppliers offered substantial savings…
– Skip P.
Tracy Tesmer Remodeling exceeded our expectations. We've worked together twice and we'll work together again.
– Judy K.
Scott, who actually did the work, is a skilled professional. When he ran into unforeseen problems, he stayed on the job for 14 hours until the work was done right. I will use your services again and have recommended you to friends already!
– Scott M.
Over the last ten years, we have had several contractors for about fifteen building and renovation projects. Tracy Tesmer Remodeling is definitely superior. No other contractors have shown the integrity, professionalism, and work ethic that their people have demonstrated.
– Toni H.
We're ready to help
If you live in the North Georgia area – including Gainesville, Flowery Branch or Braselton – Tracy Tesmer Design and Remodeling is ready to help. From installing granite counter tops to gutting a kitchen and implementing a custom design, we can do it all. And we follow a tried-and-true process that has ensured perfect results for a wide range of clients through the decades.
EXPLORE OUR WORK
Galleries
At Tracy Tesmer Design Remodeling, we stand on our work. When a home or business owner sees a finished TTDR project, we want them to say, "Wow!" Not because they can't believe what they're seeing, but because their new kitchen, bath or home addition is now a reality. We are proud of our work and invite you to take a look at some of our recent creations.